Esprit Hauts-de-France magazine: 52 pages of pure escapism.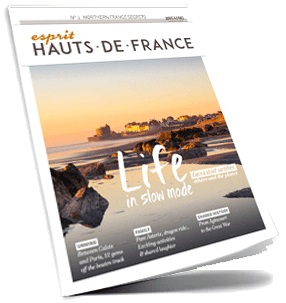 A little piece of France to thumb through in preparation for your next French getaways.  
How can we get away from it all without criss-crossing the planet? That's certainly been the hot topic since Covid redefined our priorities: more untouched nature, more security, more authentic encounters, and above all, more time with those we love.  
The crisis has opened our eyes to the value of simple things and the value of proximity. If you'd agree, dive into this magazine and discover the richness of Hauts-de-France, from Calais to Paris.  

A wonderful change of scenery is just one step away ‒ you can already see our coast in the distance!
Do you prefer receiving a paper copy? Leave us your postal address here (available in the UK only)
Do you want to receive news and ideas by email ? Let us your email address below !