Enter the grand gates and reception of Le Clos Barthélemy near Arras in Northern France for a contemporary take on château interiors

One of the first sights you'll see on your manor house weekend break is this stunning black horse in the entrance hall, a symbol of the château's history ─ and quite the head-turner!

With its orange palette, the 'La Baronne' room at Le Clos Barthélemy in Northern France is perfect for romantic weekend breaks

Light, bright and spacious ─ the 'La Baronne' room at Le Clos Barthélemy in Northern France

Your bathroom with bath, shower and twin wash-basins

La Baronne's bathroom with luxury touches on your manor house weekend break in Northern France

Or you might prefer the 'Ralph' room with equestrian hints recalling the château's history

The Ralph room at Le Clos Barthélemy manor house near Arras in Northern France

The Ralph room's bathroom with its freestanding clawfoot bath

The Ralph room at Le Clos Barthélemy in Eterpigny, Northern France with its equestrian hints ─ a perfect retreat for romantic weekend breaks

On your manor house weekend break at Le Clos Barthélemy in Northern France, make the most of the lounge areas and relax on the luxury leather sofas

Or there's this cosy lounge, with its calming blues…

… a cosy and romantic place to relax

Enjoy a French buffet breakfast together on your romantic weekend break at Le Clos Barthélemy in Northern France

Enjoying a French breakfast together ─ one of the great pleasures of your manor house weekend break

Admire the feature lighting in Le Clos Barthélemy's dining room

The staircase at Le Clos Barthélemy adds to the wow factor on your manor house weekend break in Northern France

Le Clos Barthélemy manor house in Northern France also boasts huge grounds…

… and a burst of over 300 hydrangeas

The stunning pathway lined with hydrangeas at Le Clos Barthélemy

The grounds at Le Clos Barthélemy manor house in Northern France, perfect for a romantic stroll

Relaxing together in the grounds of Le Clos Barthelemy manor house in Northern France

Swim, relax, repeat at Le Clos Barthélemy's outdoor heated pool

Located in the converted stables, le Clos Barthélemy's luxury hot-tub provides memorable moments on your romantic weekend break in Northern France

Spend a romantic hour together in the luxury hot-tub at Le Clos Barthélemy manor house in Northern France

… and relax!

There's even a fitness room at Le Clos Barthélemy manor house in Northern France

Champagne and mini-pâtisseries await you on your arrival

Enjoy a poolside a glass of champagne (or two) at Le Clos Barthélemy manor house in Northern France

Make the most of the pool, open from 10am right through to 8pm

Hydrangeas provide a burst of colour in the manor house's grounds

The dovecote at Le Clos Barthélemy and converted stables where you'll find the luxury hot-tub

Le Clos Barthélemy, perfect for romantic weekend breaks in Northern France

Le Clos Barthélémy in Eterpigny, Northern France, a hideaway retreat for romantic weekend breaks

The stunning Flemish architecture in nearby Arras is a stunning sight at night

Arras in Northern France, famous for the Flemish architecture of its stunning squares

Arras in Northern France, famous for the Flemish architecture of its stunning squares

Picture-postcard Place des Héros square in Arras, Northern France

A spot of shopping is a romantic way to spend the afternoon in Northern France's stunning Arras

The renowned 'Air Accueil' in Brebières, a Michelin guide restaurant in Northern France with chef Franck Gilabert at the helm

The renowned Air Accueil in Brebières, a Michelin guide restaurant in Northern France with chef Franck Gilabert at the helm

The peaceful 'Jardin du Gouverneur' park in Arras, Northern France

Musée des Beaux-Arts fine-arts museum in Arras, Northern France

Stopping for a romantic drink at one of the café terraces on Place des Héros, one of the stunning squares in Arras, Northern France

Fresh, healthy and local produce at Arras' typical French market

Making time for each other on a romantic weekend break in Northern France
Modern twist on a manor house weekend break near Arras
Every now and again we all daydream about romantic weekend breaks – that special somewhere to escape to, shake off everyday stresses and simply be together. A French château holiday at 4-star Le Clos Barthélemy near Northern France's stunning Arras could provide just the escapism you need, with every last touch thought of by the creative owners, including elegant rooms overlooking serene grounds, a luxury hot-tub in the former stables and a glistening outdoor pool. With super-easy access (a quick crossing to Calais and an 80-minute onward drive), all you need worry about on your manor house weekend break is concentrating on each other and recharging those tired batteries.
Deal includes
- 1 night for 2 people in either the 'Ralph' room or the 'Baronne' room. Both rooms have a luxury bathroom with bath
- Buffet breakfast for two
- Two glasses of champagne
- 1 hour's access to the luxury hot-tub in the grounds' beautiful former stable buildings. Robes and slippers provided
- Full use of the outdoor pool in the grounds, with luxury sunbeds
- Full use of the fitness room
- SAFETY MEASURES in place, in light of Covid 19:
- Mask will be worn by your host on arrival and on departure
- Anti-bacterial gel is available at the reception desk
- Safety measures in place at your accommodation are displayed
You'll start relaxing into your manor house weekend break from the very moment you see Le Clos Barthélemy's grand iron gates and sweeping hydrangea-lined driveway. The château-hotel's friendly owner Arnauld will be there to greet you on the front steps before showing you around the unique and elegant interior, where time stands still ─ for the space of a weekend at least. Notice the striking (and lifesize!) black horse statue, an injection of modern French style recalling the manor's history, then head up the stately staircase to the Ralph suite with its hints of British and equestrian style, claw-footed bath and balcony. Or there's the Baronne room, with its stylish orange flourishes, its balcony and its gorgeous freestanding bath, straight out of the pages of an interiors magazine. Once you've settled in, grab your robe and head to the hot-tub – book a session all to yourselves – or take a dip in the heated outdoor pool closely followed by champagne-for-two on the luxury poolside loungers.
Like any good Frenchman, Arnauld's a foodie and will be happy to provide you with a recommendation for a perfect romantic dinner, maybe at French chef Franck Gilabert's restaurant 'Air Accueil' in nearby Brebières (if your tastebuds could be tickled by sweetbreads, steak and truffle sauce, and a white chocolate, berry and saffron dessert, that is). It's certainly a 'bonne adresse' as we say in France ─ you'll find it in the Michelin guide!
Luxurious lie-ins are an absolute must on romantic weekend breaks, and you can make the most of one here with buffet breakfast served right up until10:30am on weekends. Of course, it tastes even better with a magnificent view, so enjoy your coffee and croissants on the terrace overlooking the lovely grounds. Should you feel the need to work off your breakfast at some point, Le Clos Barthélemy has a small gym including a running machine, cross trainer and exercise bike ─ or if you have something gentler in mind for your French château holiday, opt for a romantic stroll in the grounds.
Prising yourselves away from such a magically relaxing environment can be difficult but Arnauld will almost certainly urge you to do so, especially if you've not been to Northern France's iconic Arras before. Just a few minutes' drive away, it's one of the region's most charming destinations and with its pedestrian shopping streets, intriguing medieval tunnels, art gallery and romantic parks and gardens, it's not somewhere you'll forget in a hurry. Be sure to squeeze in two Arras essentials: stopping for a coffee and chocolate rat at 'Pâtisserie Thibaut' on Place de Héros square and climbing the emblematic UNESCO-listed belfry, jewel in the crown of your romantic weekend break in Northern France.
Meet Your Host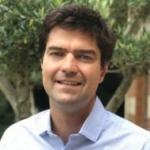 Martin
Host, Le Clos Barthélémy
My ethos has always been that the human touch, and getting the interplay with guests just right, plays the most central role in this business. As such, at Clos Barthélémy I...
Read more
Cette offre n'est plus disponible
from
173199 €
Enquire