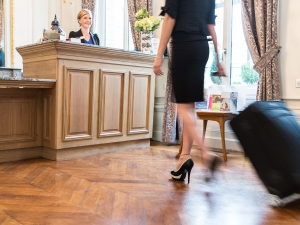 "
I lived in England when I was younger so I am fluent in English.
I am a very outgoing person and I love making people happy.
This is why my husband and I have decided to create Hotel Marotte : we wanted to offer the people who visit Amiens a comfortable, cosy and lovely place to stay !
"
I am a "local product" so I know the people and the area very well. I have a huge network of reliable partners such as guides, chefs, taxi drivers, car rental companies, etc, etc.
I enjoy good food so I know most restaurants around. I am always glad to book a table for my guests.
I am very proud to live in Amiens and I think I can say I am a good ambassador for the Somme !