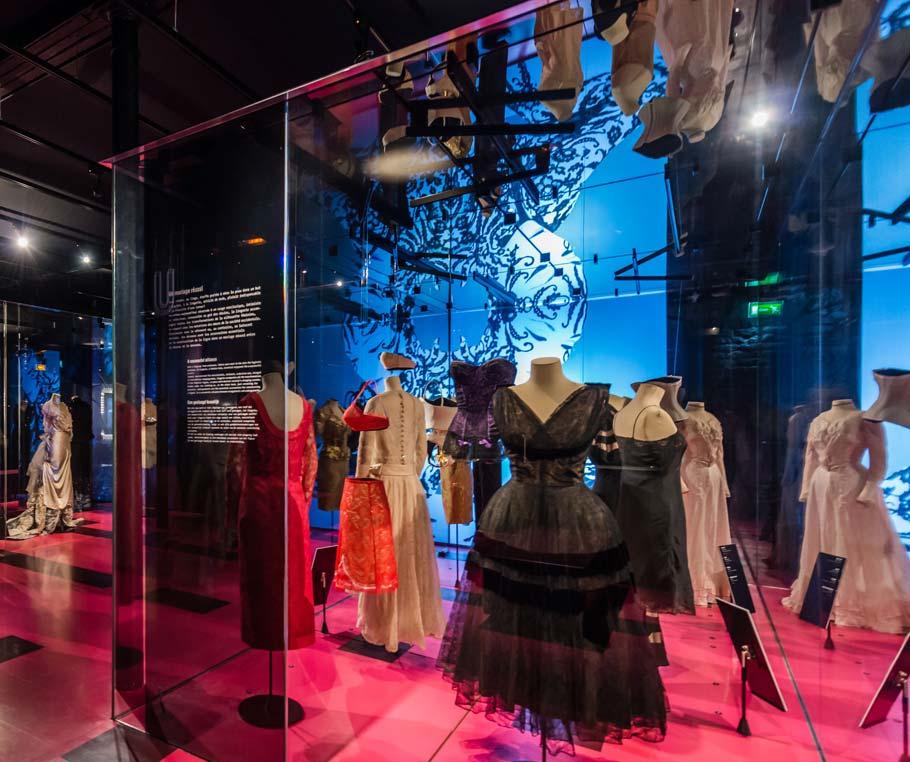 Calais-Caudry® Lace
Discover the unique Calais-Caudry® Lace and an exceptional museum that showcases fashion of the past and the present.
Calais lace is matchless – delicate like gossamer, the precious material has been made in northern France for two centuries and to this day it is made by hand using the ages old methods.
Calais Lace
The label "dentelle de Calais-Caudry®" is uniquely awarded to the material created by lace makers in Calais and the town of Caudry (close to the A26 en route to Reims), home to one of the oldest lace factories in the world. Northern France is the world's leading region for this inimitable savoir-faire.
For her wedding to Prince William, Kate Middleton wore a wedding dress made from dentelle de Calais-Caudry®. Chanel, Dior, Valentino – the famous haute couture houses of France are all fans and customers of this luxurious product.
Calais Lace Museum
The lace is spun from Leavers Looms invented in England and smuggled into France in the 1800s. A stone's throw from where they were set up in Saint-Pierre, Calais, is now a fabulous lace centre: Cité de la Dentelle et de la Mode (city of lace and fashion). Located in an ancient renovated lace factory, here you can discover the history of lace making from the 17th century onwards as well as hundreds of magnificent costumes, historic to haute couture. It's a remarkable collection and astonishingly there are also nine huge industrial looms, five of them still working with daily demonstrations, plus several smaller looms. You can watch lace being made using 2m high silk bobbins and there are regular international calibre temporary exhibitions. This exceptional museum offers an extraordinary window to the fashions of the past and the present. Pop to the onsite shop for a lacey souvenir of your visit.
You can also visit the Caudry Museum of Lace and Embroidery where there is a lovely collection of garments and samples featuring lace and embroidery from Caudry.