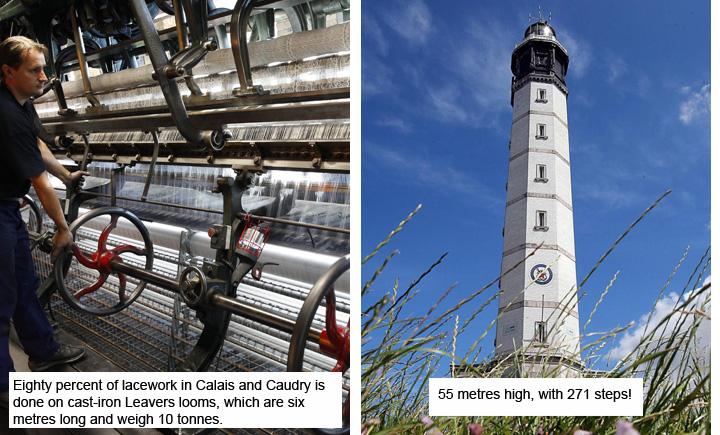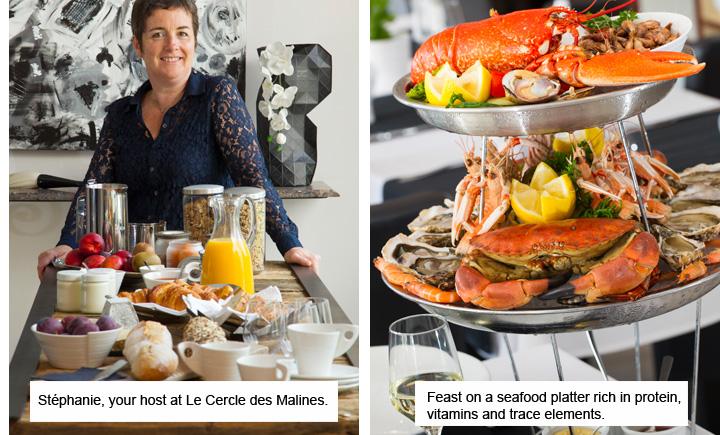 © CRT Picardie/ AS Flament
Things to do in Calais
Climb the UNESCO listed belfry at the town hall for stunning views over the city and the English Channel. Marvel at Rodin's iconic 6 Burghers of Calais sculpture in front of the town hall. Take the Calais river bus for a mini cruise – it stops at the Lace museum. There's plenty of opportunity to enjoy cultural holidays in Northern France.

Where to eat and stay in Calais ?
Dine out in style at restaurant L'Aquar'aile, famous for its seafood dishes, from oysters to a seriously delicious lobster casserole plus exquisite cakes and pastries. You'll enjoy breath-taking views over the English Channel, whatever the weather, whilst you savour the finest French cuisine.
Stay at Le Cercle de Malines, a gorgeous and elegant B&B in the centre of Calais in what was the mansion home of a lace maker in the 19th century. Enjoy a delicious breakfast made with homemade products with a wonderful view over the pretty garden – the perfect way to start your day.