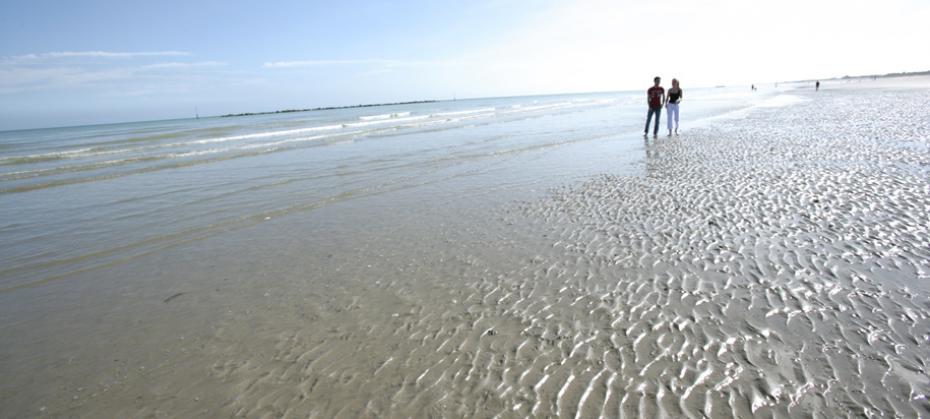 Dunkirk with its long fine-sand beaches perfect for recharging your batteries in the fresh air.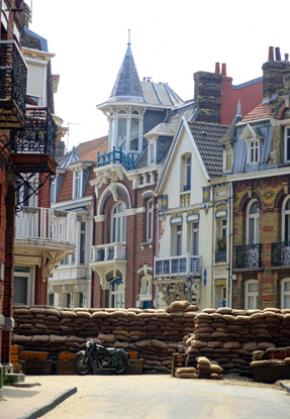 Some scenes in Christopher Nolan's Dunkirk were filmed in this peaceful coastal town.
© E.-Roose.
Undisputedly a beach we should all visit at least once in a lifetime, an invigorating coastal break in Northern France could provide more Dunkirk spirit than you bargained for. Your great escape starts here.
A
t times of mental fatigue and at the receiving end of the demands of daily life, heading to the coast seems to be a natural human instinct, a breath of fresh sea-air packing more punch than most other forms of relaxation. Reaching this particular stretch - on a cross-channel ferry to Dunkirk or nearby Calais - couldn't be easier.
Enjoy beach walking - for a better pace of life
Grab a coffee, admire the town's period villas and head to the beach, the epicentre and beating heart of the town. Impossibly big skies and an eye-poppingly purist neverending sandscape are the perfect antidote to the crowdedness of daily life, giving an immediate sense of calm and wellbeing. On seasidey beach Malo-les-Bains or wilder and natural Leffrinckoucke or Zuydcoote, reap the real health benefits of walking and savour the romance of making sandy footprints together. You'll be surprised at how quickly you feel the emotional shift, from the harassed to the uplifted and reconnected. There's added frisson for anyone who has seen the dramatic events of 1940 unfurling in Christopher Nolan's 2017 epic film 'Dunkirk'.