Enjoy 'Longe-côte' - for a healthy body, healthy mind
There's only one thing better than being by the sea and that's being in the sea. And here's a unique brand of outdoor activity that gives a whole new meaning to coastal walking: 'longe-côte'. Wetsuited and chest-deep, longe-côters wade through the sea – sometimes with oars or arm paddles - in snake formation, reaping not only the physical health benefits of seawater (boosting the skin, immunity and the cardio-respiratory system) but the mentally therapeutic ones too – seawater is the ultimate mood-enhancer. And here's your opportunity to chat to a local: dynamic Thomas Wallyn at 'Longe'Up' in Zuydcoote – who originally came up with the concept of Longe-Côte - will gladly show you the ropes (in English!).
Enjoy French cuisine - Where to eat and sleep in Dunkirk
Skin still tingling, nothing justifies a refuelling feast more than all this energising. For fish and French favourites plus a contemporary decor, Comme Vous Voulez exudes the French touch or try mussel-specialist Roi de la Moule for seafood savoir-faire. Sea-foodies should also seek out a menu with super-fresh, refreshingly inexpensive, locally-caught lobster: eking the delicate and flavoursome meat from the claws is an adventure in itself. Round off your weekend at restaurant-with-rooms au or treat yourselves to the 4*Hotel-Borel for your celebration of togetherness. There's nothing like sea air for a good night's sleep.
Practical Information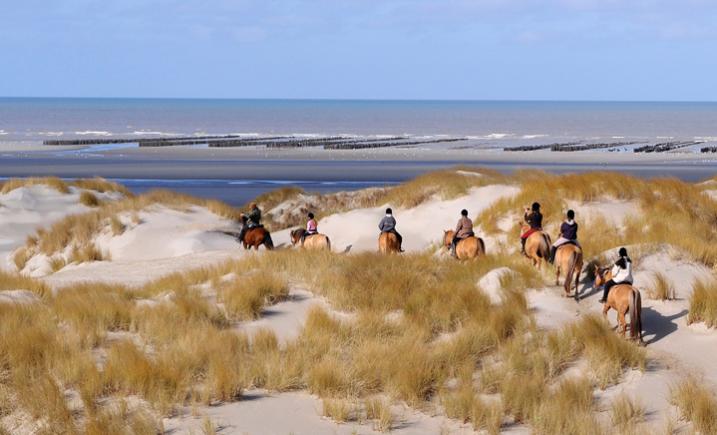 South of Le Touquet, you can ride out on a Henson horse (a breed native to the Baie de Somme) to see mussels growing on posts.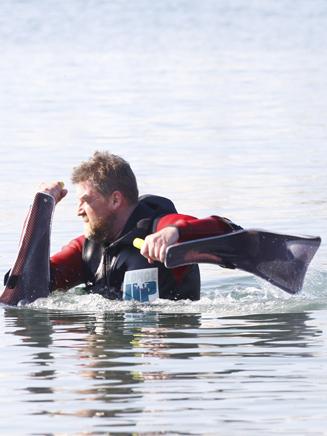 Thomas Wallyn – who first conceived Longe-Côte – at 'Longe'Up' in Zuydcoote.
© Séverine Geller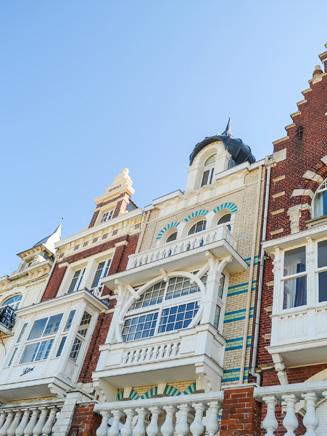 Examples of early-20th-century seaside villas at Malo-les-Bains.
© Mairie de Dunkerque