The area, designated a biosphere reserve by UNESCO, has been cultivated into a floating market garden, and it's the only one of its kind in France. Walk the Marais' paths and buy direct from the growers as you meander.
Admire the Marais' acres of earth, water and sky
There's something about the triumvirate nature of the Marais' make-up that means this is not only a place of great beauty between earth, water and sky, but also one with ever-changing light and colours. Relax to the sounds of nature and enjoy the 450 species of plant, 230 types of bird and 26 of fish this region has to offer.
Walk, cycle, or perhaps take to the 700km of waterways in a canoe, a motor boat or one of the Marais' historical long wooden boats – a 'bacove' or an 'escute'. You can celebrate their heritage by visiting one of the only remaining boatmakers too.
Where to stay in Saint Omer?
Frédéric Stopin is a market gardener and host to one of the most tranquil accommodation options in the region: the Peniche Hollandaise. It comes with a relaxation guarantee ; a calm and rural environment, the sound of lapping water to lull you to sleep but only a short walk from the centre of St Omer. We think you'll also love eating your home-cooked breakfast – with Frédéric's speciality jams - on your wooden terrace.
And – although we're loathe to burst that bubble of peace – you may want to visit Ferme du Milou in Tatinghem, a French cheese farm just outside St Omer for some healthy local produce. The milk from the cows makes their Batistin cheese – it takes 10 litres of the white stuff to make 1kg of cheese! – so let Flore delight you with her welcome and savoir-faire. Buy cheese there or at the Marché de Saint-Omer on Saturday mornings.
Other haven of peace: Les Hortillonnages in Amiens. The area is used for a mix of gardening, fishing, nature observation and rest.
Practical Information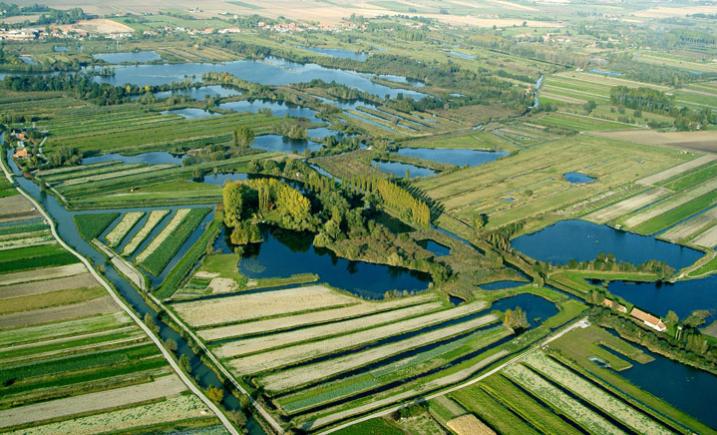 The Marais covers 3,726 hectares, is criss-crossed by 700km of canals and is home about 200 species of birds.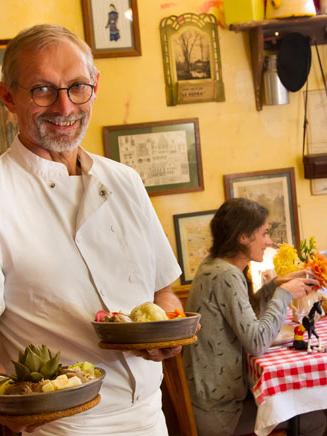 A homely ambiance at Chez Tante Fauvette, where Olivier's Primeur ('greengrocers') menu is based on fresh produce.
© CRT Picardie/ AS Flament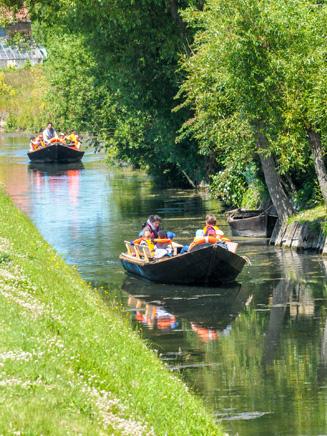 An trip in a bacôve, a traditional boat of the Audomarois marshes.
© P.Hudelle