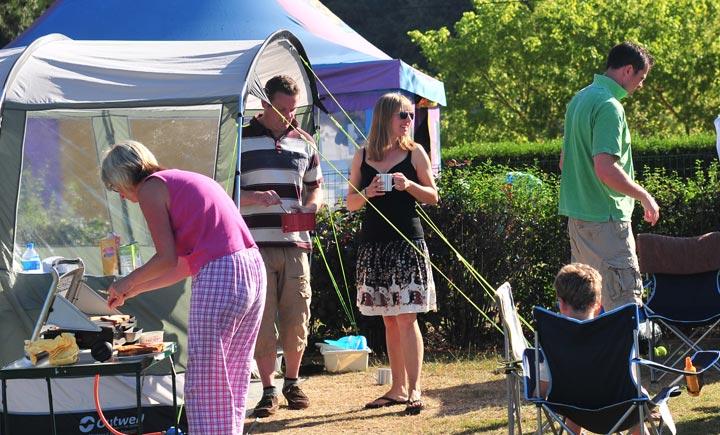 Enjoy a leisurely barbecue on a camping holiday at the Domaine de Drancourt.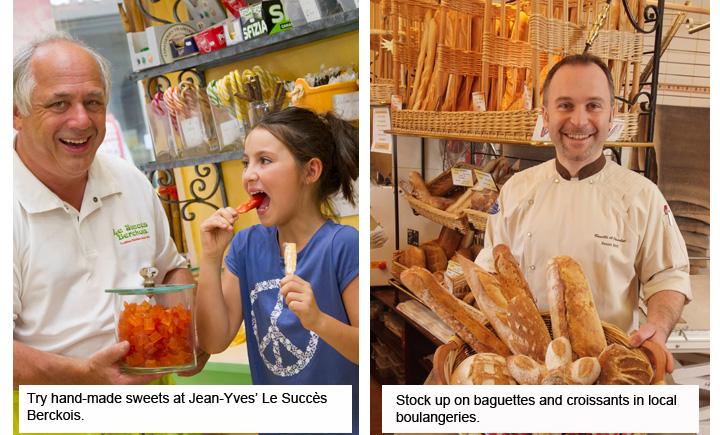 © CRT Picardie / AS Flament / com des images
Camping: relaxing and safe holidays
Kids love camping, for the freedom it gives them to run wild in nature in a safe, traffic-free environment. But there are other advantages: it's great for a cheap family weekend or longer break, and it's a way of getting away from everyday routines and of truly relaxing.
Yet the best campsites have plenty of activities too play areas for kids, sports fields, swimming pools…
"In fact, camping is a completely different way of life!"
Convivial holidays and the chance to live like a local
Campsites are also sociable places where everyone can make new friends at the same time as strengthening family ties. Mixing with different nationalities, you'll get the chance to practise your French while popping to the bakery or visiting farm inns.
The Top 6 Great-value Family Campsites in Northern France
• La Bien Assise, Guines: A relatively intimate site 10 minutes' drive from Calais, in the grounds of an elegant manor.
• Chez Mireille, Berck-sur-Mer: A leafy spot a few minutes' stroll from the beach, perfect for a green family weekend.
•
Croix du Vieux Pont, Berny Rivière: A pretty campsite with lakes (one with a beach),