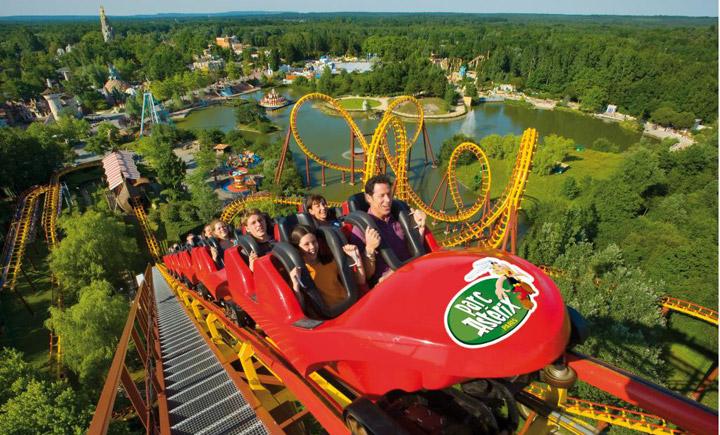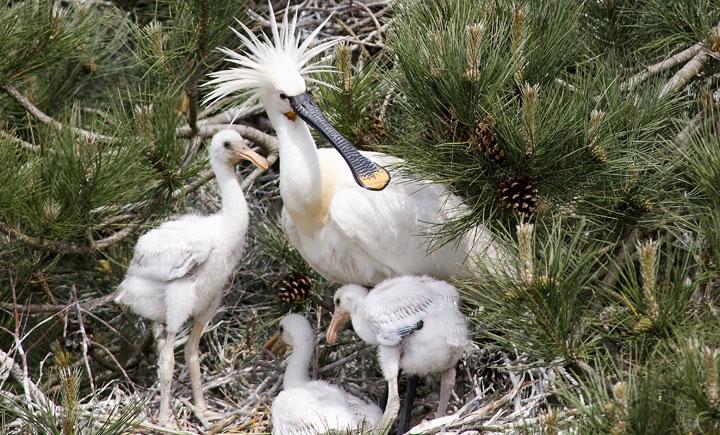 Northern France is a nesting place for Eurasian spoonbills.
© CRT Picardie /S Bouilland
forming a good base for enjoying Parc Astérix themepark.
• Camping du Domaine de Drancourt, Drancourt: An attractive site ideal for exploring the gorgeous Baie de Somme with kids.
• Clos Cacheleux, Moyenneville: A rural site with quirky glamping options, including tipis and tree-houses, well located for exploring the Picardy coast.
• Camping des Dunes, Gravelines: A place where you can camp right by the beach, a short hop from the ferries.
Things to Do on a Camping Holiday in France
• Explore the stunning Somme Bay with its seals and birdlife.
• Hike to the Deux Caps, another nature reserve with views back to the English coast.
• Educate the kids and yourselves about sustainability and the need to protect our fragile planet at Nausicaa - National Sea Centre in Boulogne-sur-Mer.
• Live like a local, eating French cheese direct from farm shops and market stalls, feasting on mussels and chips and stocking up on bread and croissants at boulangeries.
Practical Information