The second chapter
To be witness to one such momentous event would certainly have secured the Compiègne Forest's place in history. However, less than a quarter of a century later, the world's eyes would once again focus on this ancient forest.
In altogether more desperate circumstances, on June 22, 1940, a fleet of swastika-bedecked cars bearing Adolf Hitler and his German High Command swept into the clearing. After taking time to contemptuously study the inscription on the WW1 Alsace-Lorraine monument, with its talk of a defeated Germany, the Fuhrer clambered aboard the self-same Wagons-Lits carriage to take the surrender of France; the orchestrated theatre of the event and setting not lost on those present.
Never one to miss the historic significance of his actions, Hitler ordered the destruction of the Armistice site, and arranged the carriage's transfer to Berlin, where it was lost in the chaos of April 1945.

Compiègne today
Today the peaceful beauty of the Glade of the Armistice in the Compiègne Forest stands in stark contrast to its role in history. As the centenary of the end of World War One approaches there has surely been no better time to visit this remarkable place? To reflect on the events the forest bore witness to. To feel the very breathe of history.
Ahead of the centenary celebrations the site has benefitted from a programme of expansion and redevelopment and is set to reopen to the public this spring.
Visitors can explore an identical railway carriage, from the same train, now showcased in a setting that alternately immerses visitors in the hours of dawn and dusk. Originally installed at the site in 1950, having been refurbished to the exact specification of the one destroyed in Germany, it is the centrepiece of the newly-expanded museum dedicated to the events that took place here. With a new 3D screening room and an exhibition room dedicated to the aviator Georges Guynemer, the museum gives a fascinating insight into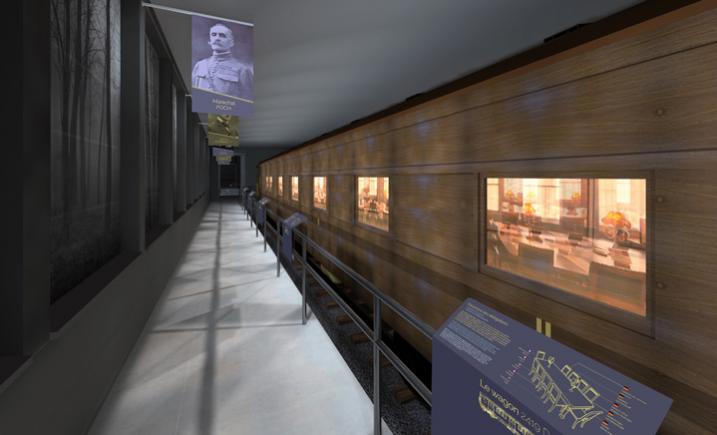 The Armistice was signed by Marshal Foch and Admiral Wemyss on 11 November 1918.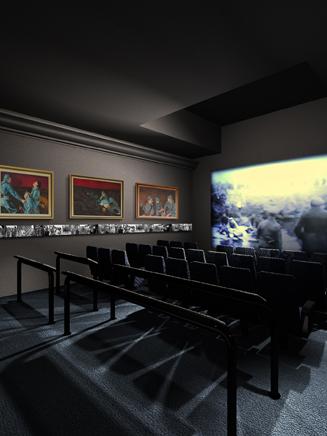 War stories are relayed in the 3D cinema room.
© Malice-Images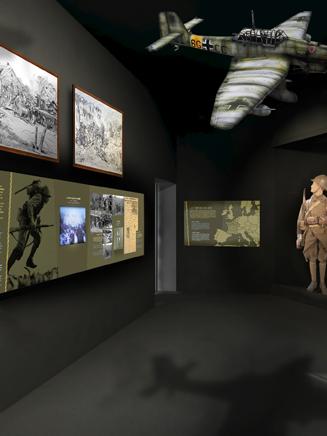 Salle Guynemer: a room dedicated to local aviator Georges Guynemer.
© Malice-Images