Visiting Nausicaa with grandchildren will give them new knowledge and an awareness of the importance of sustainable development, as well as lasting memories of an amazing fami-ly day out."
Younger kids will especially love seeing the fish in the tropical lagoon being fed, watching the acro-batic high jinks of the Californian sea lions, and visiting Penguin Beach. Meanwhile, children aged around 7–12 will adore the shark aquarium with its feeding sessions and the touch pool where they can caress stingrays who come to outstretched hands in search of cuddles!
Other things to do in France near Boulogne
After enjoying Nausicaa with grandchildren, discover the rest of Boulogne with its many indoor and outdoor activities for children. Picnic on the sandy beach or feast on mussels and chips for less than £15. Watch the fishing boats return to the harbour and buy fresh seafood from fishermen's stalls. Discover Boulogne's old town, steeped in history, including the castle and the cathedral with its atmospheric crypt. Hire bikes and take a gentle bike ride to the Grand Site des Deux Caps nature reserve for views back to the English coast. And take a trip to La Fromagerie Pas de Calais – Ferme du Vert to buy cheese direct from the farm. You can also spend the night here in rural bliss – the Grande Suite sleeps up to five.
Practical Information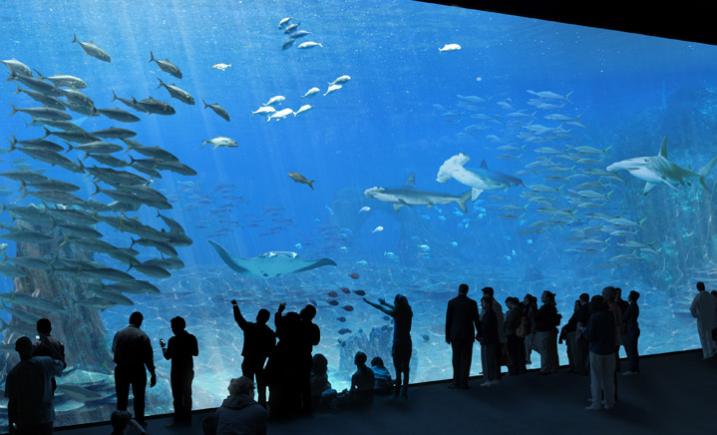 Nausicaa, Europe's largest aquarium, reopens in even bigger and better form on 19 May.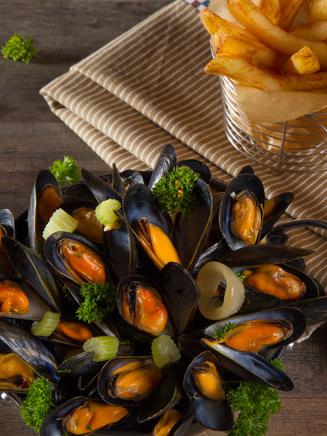 Introduce children to mussels and chips.
© CRT Picardie/ AS Flament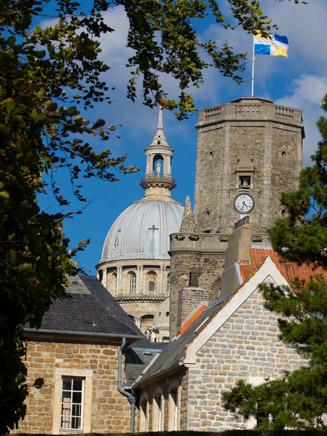 Boulogne-sur-Mer's basilica houses France's largest crypt, at 1,400m2.
© CRT Picardie/ AS Flament