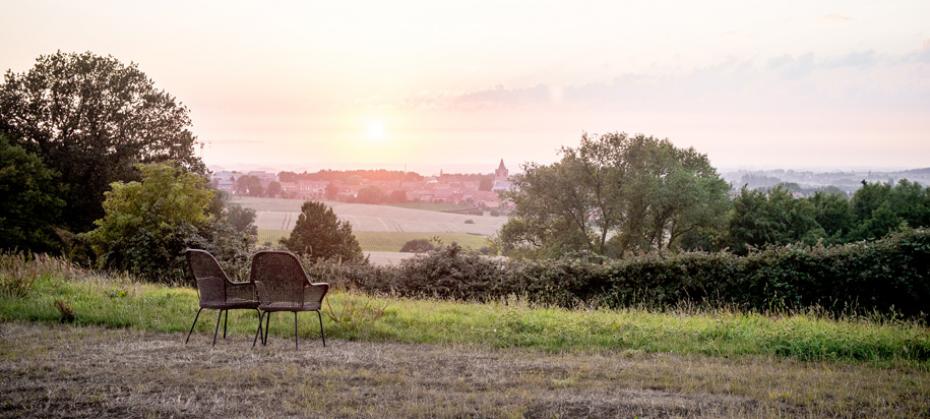 View over the Flanders hills from the Auberge du Vert Mont: a landscape of pasturelands, typical farms, orchards and hop fields.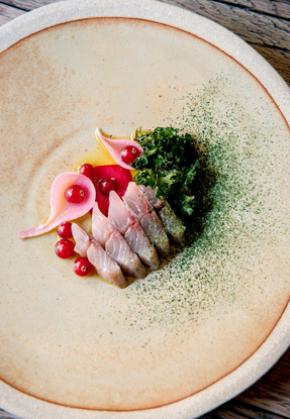 Chef Florent Ladeyn's knowledge and expertise shows through in his cuisine.
© ©CasparMiskin
L'Auberge du Vert Mont sits on top of the Flanders hills
Barely a climb, but at the top of Mont des Cats, when you arrive at Vert Mont you'll find the largest, greenest views imaginable. Near Calais and a hop from the motorway, the slow pace of this place forces you to let go, relinquish control and embrace the simple things in life.
"Traditions stick in France, so buying locally or seasonally is often second nature in these time-forgotten towns and villages."




Michelin-starred Florent Ladeyn uses food from a network of local producers
They say to eat well is to live well and Michelin-starred chef Florent Ladeyn is a firm believer. The kitchen in the auberge uses only local market gardeners and farmers, and the restaurant has neither menu cards nor tablecloths. Just come, lie in, walk the trails in the area, studded with villages and abbeys, admire the view from the house, pull up a chair and enjoy the eyes-closed tasting menu.