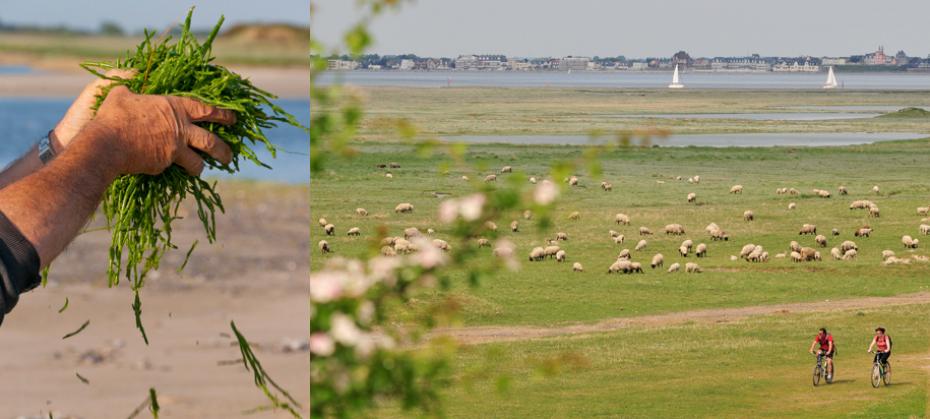 The zero carbon Baie de Somme: living better and in harmony with nature.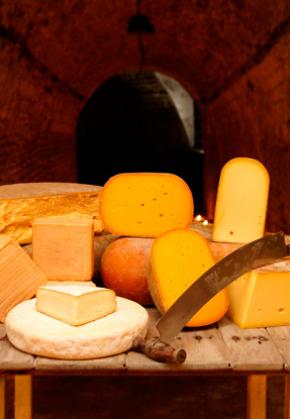 Cheeses maturing in an ageing cave.
© La Finarde
Cooking up a storm – with the best healthy local produce
Florent Ladeyn is not the region's only devotee of local produce, or 'locavore' in French. Traditions stick in France, so buying locally or seasonally is often second nature in these time-forgotten towns and villages. The chef Pascal Lefebvre at Auberge de la Marine is a bolthole with the French touch, perched spitting distance from the quay in Le Crotoy and offering simple, brilliantly cooked food and an intoxicating sea breeze.
The Auberge de la Marine is part of the Baie de Somme Zero Carbone, an initiative promoting eco tourism and advocating the benefits of outdoor activities (the non-petrol-consuming sort) and eating locally sourced fruit and vegetables, dairy produce, meat and fish.
Cheese cellars and sellers like Ferme des Récollets
Another tradition in Northern France is the value placed on skilled craftspeople and French savoir-faire, the art of cheese-making being a case in point. Production can still be seen in French cheese farms like Ferme des Récollets in Sainte Marie Cappel and its farm shop – overlooking pasture, strawberry field and vegetable garden – is a great place to poke around and stock up on healthy local produce to take home. Or take a trip to a cheese cellar like La Cave des Fromages in Lille which stocks many of the 1200 cheeses for which France is famous such as Maroilles Cheeses.
Practical Information