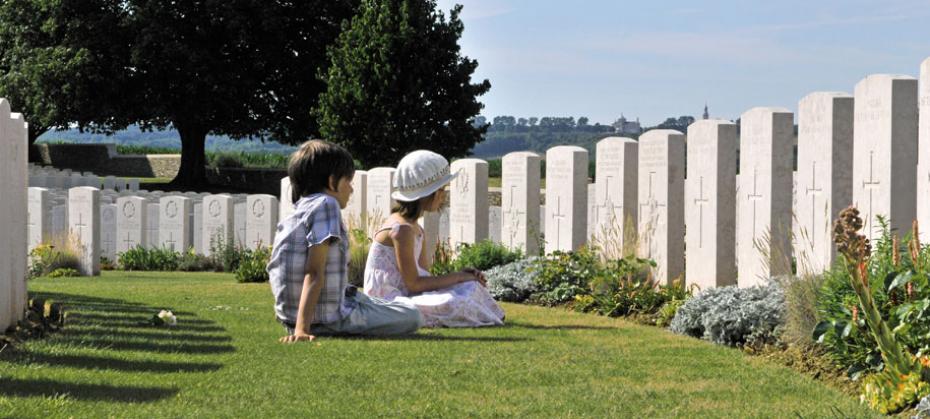 Take time to reflect and remember where we come from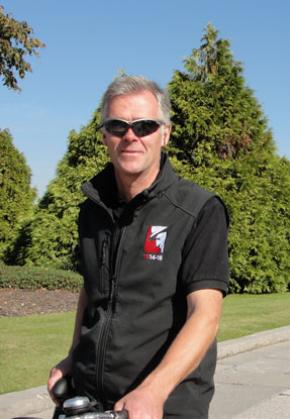 History buff Carl Ooghe offers guide bike tours of the Chemins de la Mémoire.
© Carl Ooghe
Silent families wandering amongst the graves of the fallen, each no doubt mentally marking a familiar surname – their own name, a friend's; wondering if they would have returned had they been born a century ago. Which is perhaps why discovering the region by bicycle seems so appropriate. For all that the events of 1914-18 were so cataclysmic, truthfully, they are of a quieter age, an era when the bicycle and the horse were still the main means of personal transport; the car still in its infancy; a rich person's plaything.
The graveyards of northern France remain a place of solemn pilgrimage for the British. Most families have a relative to remember, a grave to visit, or a name on a memorial to the missing to run their fingers across.
Over recent years a number of companies dedicated to cycling tours of the WW1 battlefields and sites have emerged. Carl Ooghe's Cycling the Western Front is one such operation, combining Carl's love of both cycling and his long experience as a guide to the region. Central to his approach is to provide carefully tailored routes and to help visitors searching out a particular experience, for example a detour to a personally significant location, such as a graveyard or memorial. His passion bringing the events of 1914-18 to life. His local knowledge guiding visitors along the best routes, taking in rest stops – so beloved of cyclists – guaranteed to revive heart, body and mind. And the cycling is that perfect mix of rewarding, yet not too demanding.