"The phrase 'higher ground'" could be misleading," explains Carl. "In the context of Flanders any terrain that rises to 60 m or more was of great military value. Cycling gives the tourists a much better understanding of the geography of the old battlefields. Not only as one has to push harder to get to Hill 60, Vimy, Thiepval, Verdun or the Vosges, but even more so because I stop at carefully selected spots where one can appreciate what were commanding views in the age before satellites."
Of the more well-known 'official' routes, the Remembrance Trail is a marked route through the Somme Battlefields linking the towns of Albert and Péronne, and is perfect to explore on two wheels. Taking in many graveyards, sites of particular significance, such as the Lochnagar Crater, the Somme 1916 Museum in Albert and the huge Thiepval Memorial that commemorates more than 72,000 men of British and South African forces who died in the Somme sector, the Trail is both a perfect introduction to the history of WW1, and at around 100km is easily explored by less experienced cyclists over a long weekend.
The Somme region is perfect for an introduction to cycling and remembrance. As Carl enthuses: "Riding the rolling fields of the Somme on a nice day with a gentle breeze is what makes me feel that my job isn't really working! The Somme country roads are almost deserted, but the surface is in good condition for both road or commuter bikes. So, it is both safe and pleasant."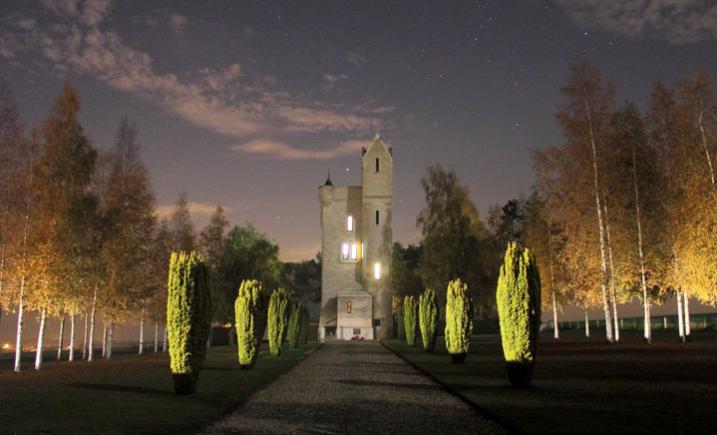 The Tour d'Ulster in the Gothic Troubadour style is a memorial to the soldiers of the Ulster battalions who fought on 1 July 1916.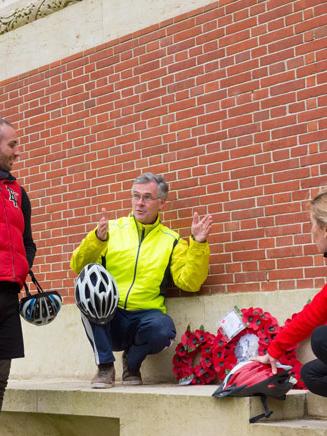 © Carl Ooghe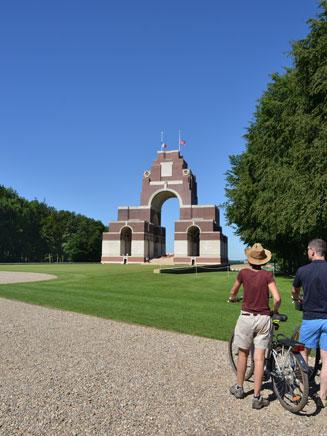 72,195: the number of names of British or South African soldiers engraved on the Thiepval Memorial.
© CRT Picardie / N. Bryant