French Market
On Wednesday and Saturday mornings, the city centre market adds a buzz to the day and a chance to shop for scrumptious French delicacies and local produce.
Relax in a chateau-style B&B
Stay at the 18th century Hotel des Cannoniers (Gunners), it's a chateau-style B&B in the heart of Saint-Quentin with cosy rooms and a warm welcome. It's the perfect place to relax.
Things to do in Saint-Quentin
On the edge of the imposing and magnificent central Place is the ancient Hotel de Ville with its 173 statues representing scenes of life in the town in the middle ages, and inside, a very impressive art deco interior. Atop it is a bell tower that was rebuilt in the 18th century, a carillon of 37 bells make for a marvellous musical backdrop to life in Saint-Quentin. Close by enjoy a coffee break at L'Artisanes where the mouth-watering choice of coffees are chosen by Elodie Courtin, a finalist in the best coffee roasters of France competition.
No visit would be complete without admiring the Gothic Basilica of Saint Quentin which can be seen from miles around, bigger even than the Cathedral of Notre-Dame in Paris. Building of it began in the 12th century but much of it dates to the 15th century and it is the burial place of Saint Quentin after whom the town is named. A particular peculiarity to note is the frame of the basilica - made of reinforced concrete.
The Isle Marshes: probably a source of inspiration for reconstruction
The architects living in Saint Quentin, may have been inspired by the Isle marsh for some of their achievements. They transposed natural elements such as water, fire and wind on the facades of buildings. Part of the marshes of Isle is classified as a nature reserve, they are best visited by bacôve (a flat-bottomed boat).
Practical Information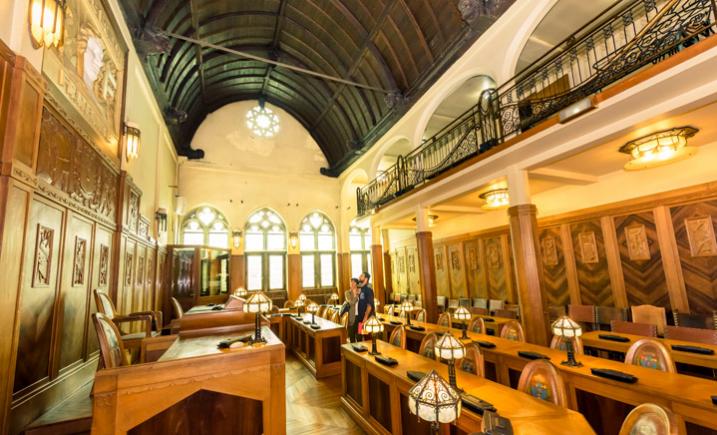 The city council room stands out for the quality of its woodwork and purity of lines.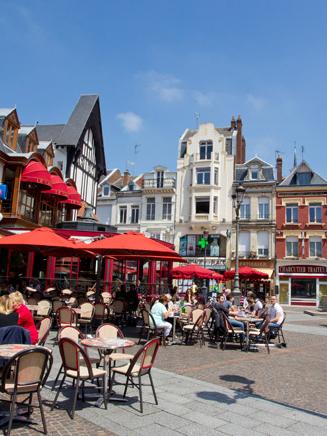 Experience some French art de vivre on a café terrace.
© CRT Picardie/ AS Flament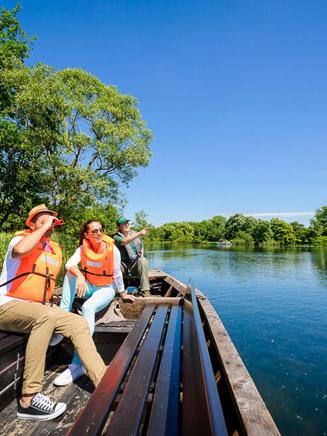 The Marais d'Isle nature reserve, covering 48 hectares, can be visited by bacôve (a traditional barge).
© V. Colin