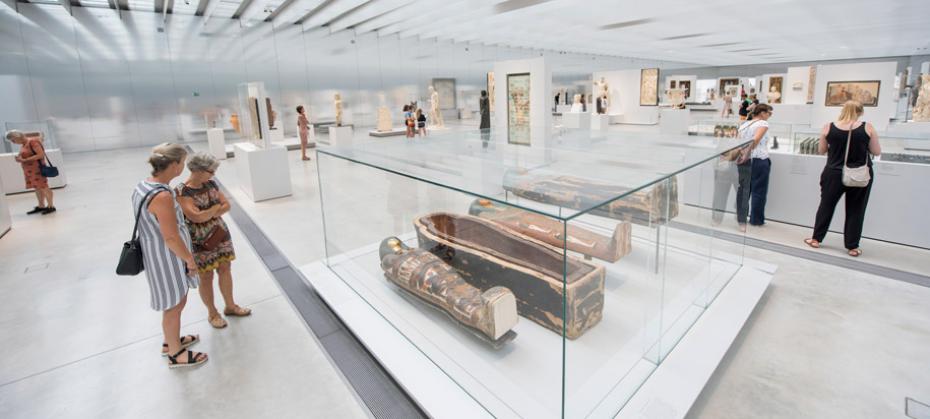 A museum on a human scale, where you can take your time contemplating the artworks.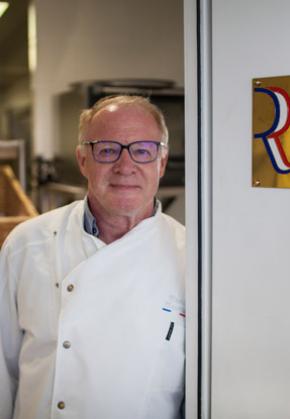 Two-Michelin-starred chef Marc Meurin.
© © Laurent Rose
It is a museum with soul, where you're encouraged to not just see but experience art in a unique way. You can walk freely around a ravishing range of artworks for a unique perspective - it engages you in a way not often experienced in a museum of this calibre. The rich and diverse treasures cover 3000 years of history, from Antiquity up to 1850, posed in chronological order in the "Gallery of Time". In the main gallery there are no windows, nothing disturbs your view. The burnished aluminium walls are neutral, softly reflecting hundreds of major and iconic pieces from the Paris Louvre, displayed in an original fashion. Viewed in this huge arena - the effect is a visual feast. The audio guide (English language) has great explanations of the art on display.
Annually on Saint Barbara's Day (the patron Saint of Miners) the main exhibition renews 20% of the artworks from the Louvre ensuring a fresh presentation. Major temporary expositions are also held all year round.
Where to eat in Lens?
Enjoy lunch at the gastronomic restaurant, l'Atelier Marc Meurin (of the 2 Michelin Star Restaurant Le Meurin in nearby Busnes), where you can get an exceptional three course meal (weekdays €33/weekend €40).