Alongside its UNESCO-listed cathedral and its WW1 history, Amiens' floating market gardens or 'hortillonnages' are right up there on the list of the city's most famous features, so anyone looking for a romantic weekend break combining both nature and metropolis has hit gold at cosy cottage 'Chés-Mouch'à-Miel' tucked away in the vast waterside maze of city gardens. Amiens is just a 2-hour drive from Calais or a 70+ minute train journey from Paris (the cottage owner will happily pick you up from the station) – and with the added bonus of two bikes and a rowing boat included in your 2-night Amiens holiday cottage stay, you can explore your surroundings in just about any way you wish!
Cette offre n'est plus disponible
from
238280 €
Deal includes
- 2 nights at Chés-Mouch'à-Miel holiday cottage for 2 people
- Use of bikes and rowing boat for the duration of your stay
- Unlimited firewood for the fireplace
- Household linen and bathroom towels
- End of stay cleaning
- Tourist tax
- SAFETY MEASURES in place, in light of Covid 19:
- Mask and gloves will be worn by your host on arrival and on departure
- Anti-bacterial hand gel is available
- Breakfasts delivered to your accommodation (optional)
- Catering meal delivery service (optional)
- The accomodation is thoroughly sanitised including all frequent-touch surfaces
- Equipment is sanitised (bikes, rowing boat)
- Bathroom towels, household and bed linen will be washed at 60° (or use of disposable linen according to the guests' wishes)
- Steam cleaning of the mattress
- Rooms are thoroughly ventilated
Enquire
Meet Your Host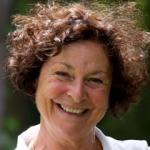 Pierrette
Host, Maisons Ch'Canard et Chés Mouch' à Miel
I fell in love with Amiens' floating gardens forty years ago now, at a time when I was living in town but feeling in my heart that I wanted to be somewhere greener. Amiens'...
Read more