Francophile fingers on buzzers: which little town just outside Paris unites the Prix-de-Diane horse race, a tasty cream delicacy, lace, a famous Raphaël painting AND (bonus point) provided the set for a certain James Bond movie? Correct! It's Chantilly, probably even more acclaimed for the iconic Château-de-Chantilly, which always makes the Top-Ten-Châteaux-in-France list beside the likes of Chenonceau, Chambord and even Versailles. Also a great base from which to explore Northern France and Paris (the capital's only 30 minutes away by train), we've found you a romantic weekend break at a hotel near Chantilly's racecourse, boutiques, restaurants and chateau providing all the comfort and elegance of a grand hotel yet on a charmingly small and intimate scale. Welcome to the aptly named Hotel-Le-Chantilly in the town centre.
Cette offre n'est plus disponible
from
206240 €
Deal includes
- 1 night for 2 people in a superior room at Hotel Le Chantilly
- Buffet breakfast for 2 people (room service is available)
Enquire
Meet Your Host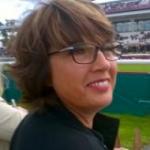 Catherine
Host, Hôtel Le Chantilly
We never say NO to a guest, so you can ask us (almost) anything! J Welcome to our small hotel that we wanted to be both cosy and elegant.
Read more