Château de Tilques - a château-hotel near St-Omer in Northern France for romantic French château holidays

The grounds of the romantic château-hotel near St-Omer in Northern France

The red room at Château de Tilques in Northern France – perfect for your luxury French château holiday

… or there's the purple room at Château de Tilques, another luxury option on your French château holiday

Neutral tones characterise this luxury room on your château-hotel holiday near St-Omer

On your romantic French château holiday, enjoy champagne and melt in the mouth French macarons – complimentary in your room

Make the most of the luxury indoor pool on your French château holiday in Northern France

After a few lengths, relax on the poolside loungers at Château de Tilques

Table with a view of the grounds or cosy by the fire

See the wood-fired meats cooking at the château's Vert-Mesnil restaurant

Château de Tilques' foodie restaurant – you'll find us in the Michelin guide!

Locally-sourced ingredients inspire the menus at Château de Tilques near St-Omer in Northern France

An extensive selection of wine is available on your romantic French Château holiday in Northern France

Enjoy a beautiful French breakfast either in your room or on the terrace

Find a quiet corner at the château bar for a romantic apéritif together

The reception area of Château de Tilques in Northern France

The turreted tower at Château de Tilques adds fairytale flavour to your French château holiday

Beautiful trees and exceptional floral views provide a stunning backdrop at Château de Tilques

… and beautiful sculptures add character to the château-hotel's grounds

The treelined grounds are perfect for a romantic stroll on your French château holiday

Discover the grounds and take a break to soak up the sun

Giant outdoor chess provides a fun, competitive element to your French château holiday!

Exhibition in the grounds at Château de Tilques

The splendid cathedral in Northern France's St-Omer

Follow the walking routes along the UNESCO-listed Marais Audomarois, a vast biosphere wetlands reserve in Northern France

Saint Omer's famous Marais Audomarois waterways

Discover the Marais Audomarois the iconic way by 2CV…

Saint Omer is known for its cauliflowers
So close! A foodie chateau-hotel near St Omer w/meals & pool
Romantic French château holidays aren't all in far-flung France. Some are (literally) just over the Channel in Northern France, a hop, skip and a heartbeat from Calais. So close to home yet a million miles away, soak up the enchanting atmosphere at Château de Tilques, a luxury Najeti château-hotel near St-Omer. With champagne served in your luxury room, your table ready reserved for you at the château's restaurant (Michelin, no less), indoor pool, and the UNESCO-listed Marais Audomarois wetlands on the doorstep, this is the ultimate easy-to-reach French château holiday
Deal includes
- One night in a luxury room – either a room within the château or in the pavilion rooms in the grounds
- Breakfast for 2 people
- Unlimited access to the indoor pool (note : pool currently closed)
- Macarons and a small bottle of champagne
- Dinner for 2 at the château's restaurant (includes starter, main course and dessert; drinks not included) or delivered to your room
- Organic, body-care massage oil
- SAFETY MEASURES in place, in light of Covid 19 :
- Antibacterial gel is available for use at the entrance to Château de Tilques as well as at the reception
- Sanitary equipment is worn by the staff
- Hygiene standards are strictly adhered to throughout, with particular attention paid to areas where contact is deemed to be frequent
- Spa and pool areas are disinfected
- Bedrooms remain vacant for a minimum of 24 hours between bookings
- Rules to respect social distance in waiting areas
- Breakfast and meals can be delivered to your room
You'll love
- The romantic decor of rooms with view of the park ans its sculpures
- Dinner at hotel's restaurant
- The heated indoor pool
- Massage with organic oils
- The ride in the surrounding floating marshes
Just 40 minutes from Calais, you'll find the UNESCO-listed Marais-Audomarois marshlands where market-gardeners work the land on floating gardens. In Tilques nearby, you'll also find our enchanting château-hotel near St-Omer ‒ everything you'd hope a French château holiday would be. Settle in, grab a robe and head to the luxury pool, before savouring your complimentary champagne and macarons overlooking the grounds from your lovely room.
The château's also home to its own restaurant – one that not only roasts delicious meats before you but features in the Michelin guide too! And breakfast is also something to savour, either in your room or on the sunny terrace.
If you can prise yourself away from the château, you're spoilt for choice for visits around here with picture-postcard Arras, glamorous Le Touquet and the Calais cliffs all within easy reach. For something unique, don't forget those marshlands we mentioned; you can meander around them by 'bacove' ‒ a traditional wooden boat.
Meet Your Host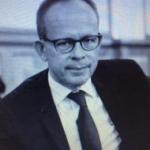 François
Host, Le Château de Tilques
Château de Tilques is what you'd call a 'Hôtel de Charme' and it's located not far from Saint-Omer in Northern France ─ known for the richness of its art and history. My team...
Read more
Cette offre n'est plus disponible
from
206245 €
Enquire