Nothing captures the tranquility of nature more than birdsong, and if you're the twitcher type who likes not just to listen out for our feathered friends but actually spot them too, 2 nights at Domaine du Lieu Dieu in Northern France's Hauts de France region really does fit the 'bill'; its family holiday cottage 'La Maison des Oiseaux' built as a birdwatchers' hide. How's that for an unusual place to stay in France?
Cette offre n'est plus disponible
from
343399 €
Deal includes
- 2 nights at the Maison des Oiseaux at Domaine du Lieu Dieu for 2 adults and 2 children
- 1 activity for two children: a hand-led pony ride for children aged under 10 / go-karting for children aged over 10
- A half-day bike hire (2 bikes for adults and 2 bikes for children)
- All bedding and towels included
- Beds are made up ready for guests' arrival
- End-of-stay cleaning included
Enquire
Meet Your Host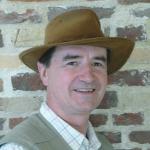 Jérôme
Host, Domaine du Lieu Dieu
I have a truly deep affection for this place. It was my wife who initially discovered it, and we just knew it's where we were meant to be.
Read more