So, you and your family like the idea of sleeping at the heart of nature to lap up the great outdoors, but you're not so in love with the idea of doing that in a tent. Is that right? The solution is a family 2-night quirky accomodation in France at the Domaine du Lieu Dieu country estate. The comfortable accommodation is a cross between a gypsy caravan and a lodge and just 90 minutes' drive from Calais, near the coast and A28 too, it becomes even more attractive when you learn that activities are thrown in too. The kids get a pony ride or go-karting session (according to their age), PLUS you can choose an activity for the whole family too: cycling, paddleboarding or pedalo. For anyone who wants to carry on being super active on their quirky accomodation holiday in France, there's wakeboarding and fishing too!
Cette offre n'est plus disponible
from
253299 €
Deal includes
- 2 nights in a quirky accomodation at Domaine du Lieu Dieu for 2 adults and 2 children
- 1 activity for two children: a 30-minute hand-led pony ride for children aged under 10 / go-karting for children aged over 10
- A choice of half-day bike hire, paddleboarding or pedalo hire for 2 adults and 2 children
- Bedding and towels included
- End-of-stay cleaning included
- HYGIENE MEASURES in place at Domaine du Lieu Dieu:
- The accommodation is thoroughly disinfected and steam-cleaned (including all frequent-touch surfaces) ahead of guests' arrival
- All bedding and towels are washed at a high temperature
- The accommodation is thoroughly ventilated ahead of guests' arrival
Enquire
Meet Your Host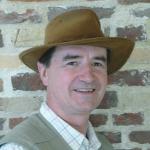 Jérôme
Host, Domaine du Lieu Dieu
I have a truly deep affection for this place. It was my wife who initially discovered it, and we just knew it's where we were meant to be.
Read more