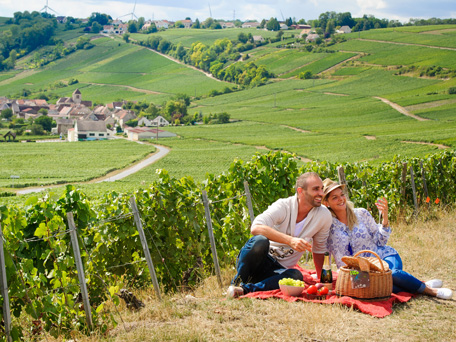 Extending into the Aisne department (near Reims), Champagne is a place to savour slowly and at your own pace – just as you would a coupe of the most romantic and life-affirming of drinks.
One of the most atmospheric of the guided tours and tastings is to be had in Château-Thierry, where you can wander through two kilometres of medieval stone quarries that now serve as the cellars of Champagne Pannier. You'll also find small producers around lovely surrounding countryside, offering a more intimate experience.
Your leisurely strolls through the vines will help work up an appetite that you can satisfy by sampling some of the excellent local cuisine. Specialities include salmon or snails poached in champagne, and Maroilles, a pungent, earthy cow's milk cheese that local monks used to distribute to those harvesting the champagne grapes –you'll often find it in quiches and tarts.