Just off the A16 in Northern France, less than an hour south of the ferry and Eurotunnel port of Calais – ideal for those travelling to France by car (or van, depending on how much you're planning to buy!).
The Montreuil-sur-Mer Flea Market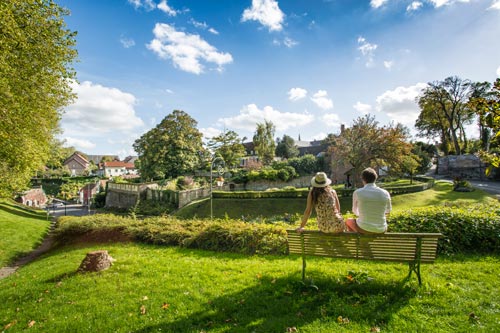 Why you will love it: More than 500 stalls make the Montreuil-sur-Mer Flea Market a great place for bargain-hunting and well as meeting locals during one of France's biggest celebrations – Bastille Day. The fair is preceded by a ceremonial wreath-laying at the Monument aux Morts. 
Attracting exhibitors from around France, the Netherlands, Britain, Belgium and Germany, this is a highly anticipated event among antiques lovers, offering the opportunity to pick up everything from old hats to stoves and even four-poster beds. Don't make the mistake of hurrying away early – the event is rounded off with a fireworks display from the Citadel at around 10.30pm.
The inspiration for part of Victor Hugo's novel
Les Misérables
, Montreuil-sur-Mer is a charming place for a short break. The highlight of any visit is exploring the Citadel with its circular ramparts walk affording panoramic views over the surrounding countryside. 
Meanwhile, lovely accommodation in and and Montreuil ranges from châteaux to boutique hotels and B&Bs, and there's also a superb choice of restaurants – two of them, the Château de Montreuil and La Grenouillère, Michelin-starred.
Useful information
Tourist Board Information of Montreuil sur Mer
11-13 Rue Pierre Ledent
F- 62170 Montreuil
Tel: + 33 3 21 06 04 27