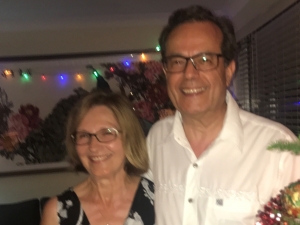 "
We are both history lovers committed to the Remembrance of the Sacrifice of fallen soldiers in this very special part of France, le Pays du Coquelicot, the Poppy Fields country.
We are also well versed and committed to promoting the beauty of the Somme Valley.

"
Chantal and I have now taken over Butterworth Farm, in the heart of the Somme Battlefields, from Marie and Bernard Delattre, the Mayor of Pozieres.
After having spent most of our active lives in Australia, Chantal as a social worker and myself as a banker, both based in Sydney, have settled back in our country of birth as French Australians.