Enjoy a romantic weekend break at Ch'Canard, an Amiens holiday cottage at the heart of the Hortillonnages floating gardens in Northern France

Amiens holiday cottage Ch'Canard is an unusual place to stay in France. It's at the heart of the Hortillonnages floating gardens in Northern France

The pretty bridge and small island in the garden of your Amiens holiday cottage

Amiens holiday cottage Ch'Canard is an unusual place to stay in France. It's at the heart of the Hortillonnages floating gardens in Northern France

Enjoy a romantic weekend break at Ch'Canard, an Amiens holiday cottage at the heart of the Hortillonnages floating gardens in Northern France

The cosy interior of your Amiens holiday cottage Ch'Canard

At the heart of the Hortillonnages floating gardens, serene swans inhabit the peaceful waters near your Amiens holiday cottage

The terrace at your Amiens holiday cottage, complete with outdoor furniture for you to enjoy as you while away peaceful afternoons in the Hortillonnages

Enjoy a romantic weekend break at Ch'Canard, a pleasantly unusual place to stay at the heart of the Hortillonnages floating gardens in Amiens, Northern France

Mezzanine bedroom at Ch'Canard holiday cottage at the heart of Amiens' Hortillonnages floating gardens

Cosy and comfortable bed and bedding on the mezzanine floor at Ch'Canard

The bathroom at your Amiens holiday cottage

Cycling along the towpath in Amiens, Northern France

A boat made for two is the ultimate thing to do on your romantic weekend break in Amiens, Northern France

Ch'Canard is an Amiens holiday cottage with a difference ─ a pleasantly unusual place to stay at the heart of the Hortillonnages floating gardens in Northern France

Cycling along the towpath along the Hortillonnages floating gardens in Amiens

There's a private bridge to reach your Amiens holiday cottage – how romantic!

Your cottage nestles at the heart of these unique Northern France waterways

Enjoy a romantic weekend break at Ch'Canard, an Amiens holiday cottage at the heart of the Hortillonnages floating gardens in Northern France

Lunching beneath Ch'canard's glass roof helps you make the very best of your unique surroundings in Amiens' Hortillonnages floating gardens

Amiens holiday cottage Ch'canard nestles in the Hortillonnages floating gardens – a peaceful haven at the heart of the city

On your romantic weekend break, a boat made for two is the best way to enjoy the Hortillonnages floating gardens in Northern France's Amiens

Ch'Canard, the Amiens holiday cottage boasting water gardens all around. It's one of Northern France's most unique and unusual places to stay

Relax a while in the Amiens holiday cottage's garden – a peaceful haven at the heart of the Hortillonnages floating gardens

Amiens' 'Arts, Ville et Paysage' festival, a celebration of art, city and landscape in Northern France

Hire a boat to explore Amiens' unique floating gardens, known as the 'Hortillonnages'

Amiens' 'Arts, Ville et Paysage' festival, a celebration of art, city and landscape in Northern France

Cycling along the Somme towpath in Northern France

There's a great choice of bars and restaurants in Amiens' colourful Saint-Leu district

Bars and restaurants bring the Saint-Leu district of Amiens to life in Northern France

Amiens has become famous for its stunning 'Chroma' light show at the cathedral

Amiens' magical light show at the cathedral

Why not climb the cathedral towers – a magical experience on your romantic weekend break in Northern France

Buying fruit and vegetables directly from the Hortillonnages market gardeners on Saturday mornings

Admire Amiens' Cathedral from a café terrace in the old town, Saint-Leu

Admire Amiens' Cathedral from a café terrace in the old town, Saint-Leu

Amiens was the home of famous French writer Jules Verne

Enjoy a bike ride from your waterside cottage to Amiens' old town – Saint-Leu

Amiens cathedral in Northern France

Watch the sun setting over Amiens cathedral on your romantic weekend break in Northern France
Your secluded Amiens gite, a waterside haven for two
If one thing's for sure, the universe has been reminding us of late to slow down, notice nature and spend quality time with that one person you love the most. Combine all these things just a little over the Channel at one of Northern France's most unique and unusual places to stay ─ the Amiens holiday cottage Ch'Canard, a cosy and romantic chalet-style cottage not only right on Amiens' Hortillonnages floating gardens but also just a few minutes' walk from the vibrant city itself. Explore its famous cathedral, its colourful old town and its markets before whiling away waterside afternoons discovering the floating gardens by bike and rowing boat – hire of both's included!
Deal includes
- 2 nights' accommodation for 2 people
- Bike hire for 2 people
- Rowing boat hire
- Household linen and bathroom towels
- End of stay cleaning
- Tourist tax
- SAFETY MEASURES in place, in light of Covid 19:
- Mask and gloves will be worn by your host on arrival and on departure
- Anti-bacterial hand gel is available
- Breakfasts delivered to your accommodation (optional)
- Catering meal delivery service (optional)
- The accomodation is thoroughly sanitised including all frequent-touch surfaces
- Equipment is sanitised (bikes, rowing boat)
- Bathroom towels, household and bed linen will be washed at 60° (or use of disposable linen according to the guests' wishes)
- Steam cleaning of the mattress
- Rooms are thoroughly ventilated
You'll love
- The gardens giving you a change of scene and recharging your batteries
- The very cozy and charming decor of the chalet
- The discovery of the Hortillonnages floating gardens by boat directly from the cottage
- Gourmet breakfasts
- The Amiens city centre nearby (accessible by bike by the towpath)
Along the towpath, through the gate, over the footbridge and you've arrived at your Amiens holiday cottage to begin 2 nights of seclusion tucked away in a maze of islands and waterways in the city. So peaceful you'll switch off instantly (we mean that literally - there's no wifi – bliss!), be sure to make some magical memories while you're here: breakfasting on the terrace wrapped in nature and birdsong; navigating the narrow waterways on your own little rowing boat; and cycling - Pierrette will lend you bikes for the towpath.
Only one issue with all this tranquillity: it's easy to forget that the city sights of Amiens are RIGHT on the doorstep! Visit its cathedral, stroll around its characterful old town 'Saint-Leu' and try an Amiens macaron. Sample more Northern France specialities in one of its reputable restaurants or opt to dine-in back at your Amiens holiday cottage, stopping at a city market to get some goodies - maybe even vegetables grown right here on the Hortillonnages!
Meet Your Host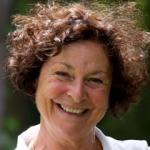 Pierrette
Host, Maisons Ch'Canard et Chés Mouch' à Miel
I fell in love with Amiens' floating gardens forty years ago now, at a time when I was living in town but feeling in my heart that I wanted to be somewhere greener. Amiens'...
Read more
Cette offre n'est plus disponible
from
180210 €
Enquire