Those who love silence and wide open spaces, learning about eco-friendly ways of life, or cocooning with healthy products will be delighted by the little gem that is Le Tilleul des Marais in the pretty village of Vermand two steps from Saint-Quentin. In this gite less than two hours from Paris, your hosts Pauline and Aurélien have set their hearts on sharing their ideas for a green and healthy lifestyle –including making their own laundry liquid, soap and herbal teas. They also have bikes to help guests make even better use of this green space beside the River Omignon, and recommend walks in the Réserve Naturelle Nationale des Marais d'Isle with its incredible eco-system. This is a weekend of reconnecting with nature. A weekend of calm. A weekend of freedom at your fingertips.
Cette offre n'est plus disponible
from
197230 €
Deal includes
- Two nights in the gîte
- Breakfast (with bread, ordered the night before by your hosts, waiting for you at the bakery) for the first morning only
- A welcome basket with delicious local produce
- End-of-stay cleaning
- Tourist tax
Enquire
Meet Your Host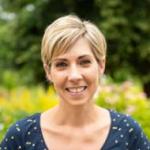 Pauline
Host, Le Tilleul des Marais
What's more soothing and invigorating than a break in the arms of mother nature. Between the vegetable garden and the marshes, your stay will be a perfect chance to get...
Read more