If your vision of Dunkirk in Northern France is pretty one-dimensional on account of the epic events of Operation Dynamo in WW2, you may be surprised to hear that it's also a place of long, romantic white-sand beaches, ever-changing sunset skies, beach bars and wild dune seascapes. And we think a 2-night romantic weekend break at boutique B&B 'Villa Samoa' in nearby Bray-Dunes is just the place to kick that misconception into touch. Better still, it's accessible with minimal time behind the wheel (just 45 minutes from Calais or 15 from Dunkirk) - allowing time and space to not just to spend quality couple-time together, but also to enjoy the thrill of a completely new activity (have you ever sand-yachted? Fished for shrimps? Joined a bunch of locals wetsuited walking in the sea?), and of course, to explore the hidden WW2 histories all along the coast… Expect to come back from your Bray-Dunes weekend full-to-the-brim with stories!
Cette offre n'est plus disponible
from
137160 €
Deal includes
- 2 nights in the 'Courlis Cendré' room for 2 people
- Breakfast for 2 people
- Beds made up for your arrival
- High quality bedding and towels (Carré Blanc, Delorme or Descamps brands)
- SAFETY MEASURES in place, in light of Covid 19 :
- The mask will be worn each time you meet your host and also in common areas
- Antibacterial gel and masks will be available in common areas
- Bedrooms remain vacant for a minimum of 24 hours between bookings
- Bed linen and towels will be washed and disinfected at 60°
- All frequent-touch surfaces are disinfected once a day as well as common areas and garden furniture
Enquire
Meet Your Host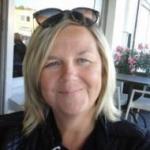 Anne Stéphanie
Host, Villa Samoa
I'm well aware that I'm really lucky to live only 300 metres from one of the Opal Coast's longest and most beautiful beaches - its magnificent dunes too - and one of my...
Read more