Whatever you choose to call it ‒ a wagon, a roulotte, super-quirky accommodation or a luxury glamping experience ‒ it's not hard to see the appeal of a gypsy caravan holiday at Maison de l'Omignon near St Quentin, firmly amongst the most charming and unusual places to stay in France. Soaking up the sun on your front step, coffee in hand, river at feet, you and your loved one (and pet too if you like, dogs are welcome!) can feel yourself almost instantly relaxing into the romany spirit of timeless romance and freedom.
Cette offre n'est plus disponible
from
253295 €
Deal includes
- 1 night in a traditional roulotte (glamping gypsy caravan) for 2 people
- Breakfast for 2 people
- Dinner for 2 people delivered to your door. It's all served in Le Creuset mini dishes and includes a bottle of champagne. Please let Maison de l'Omignon know in advance if you require a vegetarian meal
- Fresh flowers and candles in your gypsy caravan
- A dip in the Nordic spa hot tub for 2 people
- Tourist tax
Professional announcement
Enquire
Meet Your Host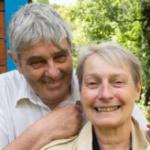 Nicole
Host, La Maison de l'Omignon
Enter into the free spirit and timeless romance of a night in a gypsy caravan at Maison de l'Omignon in Northern France. You'll receive the warmest of receptions and as we...
Read more