It's widely known that city dwellers long to escape to the countryside but maybe lesser acknowledged that it goes the other way too; those who don't live 'en ville' often yearn for the rush that only big buzzing squares, limitless boutiques and restaurants, and stirring art and culture installations ignite. French cities are all the more alluring and otherworldly – and with Northern France's most vibrant city break – Lille – a ridiculously short 80 minutes from London by Eurostar, we bring you its most romantic place to stay – the 'Coupole Suite' in the domed penthouse of the 4**** Carlton Hotel, bang in the centre of the city's most eye-popping sites.
Cette offre n'est plus disponible
from
472550 €
Deal includes
- 1 night in the 80m² Coupole suite. The suite offers a spa bath and a steam cabin shower
- Full French buffet breakfast for 2 people in the Carlton's restaurant or breakfast delivered to your room
- Catering service available for in-room lunches and dinners (paying option)
Enquire
Meet Your Host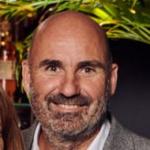 Miguel
Host, Carlton Hotel
Welcome to the Carlton Hotel in Lille ! You will enjoy an exceptional location in the heart of the city in our newly renovated hotel. My team and I will be delighted to...
Read more