Have you ever noticed how evocative certain place names in Northern France can be? Well, if you think you could be drawn in by the serene sound of the 'Seven Valleys', or the 'Opal Coast', perhaps this chic and cosy little gite for two – Le Clos de Marenla – could be just the place for you, since it's sandwiched snugly between the two. Its fabulous location aside, there's another HUGE draw: though a 'gite' generally denotes self-catering, THIS wee cottage in Northern France includes breakfast-in-a-basket and a sumptuous seafood supper (wine and dessert all in), all delivered to your door by the owners who live just over the way. How cool does that sound for a romantic weekend break?
Cette offre n'est plus disponible
from
165195 €
Deal includes
- 1 night at Le Clos de Marenla gite for 2 people
- Towels and robes available for your use
- Bed is made up for your arrival
- Breakfast for 2 people
- Seafood supper for 2 people with homemade dessert and a bottle of white wine
- Utilities (water and electricity)
- End of stay cleaning
- SAFETY MEASURES in place, in light of Covid 19 :
- Mask and gloves will be worn by your host on arrival and for the service (You will also be required to wear a mask when with your host)
- Antibacterial gel and gloves are available in your accomodation
- Breakfasts will be delivered to your room
- Homemade dinner will be delivered to your room
- The accomodation is thoroughly sanitised including all frequent-touch surfaces
- Internal and external communal areas are all thoroughly sanitised
- Towels, household and bed linen are washed at 60°
- The accomodation is ventilated for 6 hours between each booking
Enquire
Meet Your Host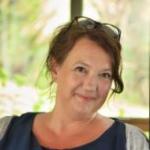 Nathalie
Host, Le Clos de Marenla
I look forward to welcoming you to Le Clos Marenla holiday gite, a peaceful best-of-both-worlds type of location where you can make the most of both sea and country, just a...
Read more