Sleeping 12, your large holiday house - Manoir-du-Bolgaro in Morbecque - is the ideal place for family and friends holidaying together in France

The pretty meadow behind Manoir-du-Bolgaro, your holiday house near Calais in Northern France

One of the best features of Manoir-du-Bolgaro in Northern France is the amazing lounge in the vaulted cellar, making it the perfect place to hold a large family weekend break

Ideal for family and friends holidaying together in France Manoir-du-Bolgaro gite in Northern France boasts not one, but two well-equipped kitchens!

Ideal for family and friends holidaying together, Manoir-du-Bolgaro gite in Morbecque boasts not one, but two well-equipped kitchens!

Seasonal vegetables are often up for grabs at Manoir-du-Bolgaro! The kids will enjoy helping you pick them, and owner Françoise will show you where

With no less than 4 terraces at your holiday house near Calais, there's plenty of opportunity to enjoy the sunshine and get together for an outdoor aperitif

Seasonal vegetables are often up for grabs at Manoir-du-Bolgaro! The kids will enjoy helping you pick them, and owner Françoise will show you where

Manoir-du-Bolgaro gite in Northern France boasts not one, but two well-equipped kitchens!

There are 2 family suites at Manoir-du-Bolgaro, each sleeping 3 people

There are 2 family suites at Manoir-du-Bolgaro, each sleeping 3 people

With no less than 4 terraces at your large holiday house near Calais, there's plenty of opportunity to enjoy the sunshine and get together for an outdoor aperitif

One of the double rooms at Manoir-du-Bolgaro - with bath

There are 2 family suites at Manoir-du-Bolgaro, each sleeping 3 people

With no less than 4 terraces at your large holiday house near Calais, there's plenty of opportunity to enjoy the sunshine and get together for an outdoor aperitif

Manoir-du-Bolgaro, your large holiday house near Calais, is a handsome 16th century manor in classic Flemish red brick

Wrapped in nature, your family gathering at Manoir-du-Bolgaro gite is the perfect opportunity to take some time out in the great outdoors

You may be lucky enough to encounter some of the beautiful creatures that inhabit the forest on Manoir-du-Bolgaro's doorstep

Hare-spotting in the meadow behind Manoir-du-Bolgaro gite in Northern France

With a pretty meadow behind the property, your family gathering at Manoir-du-Bolgaro gite is the perfect opportunity to instil in children a love of the great outdoors

Meandering through the Marais-Audomarois marshes around Saint-Omer in a traditional boat known as a 'bacôve'

The Marais-Audomarois marshes around Saint-Omer are famous for market gardens and abundant vegetables. You might spot the odd bit of wildlife too!

The Marais-Audomarois marshes around Saint-Omer are famous for market gardens and abundant vegetables, particularly cauliflowers

Harvesting cauliflower in the Marais-Audomarois marshes around Saint-Omer in Northern France

Even veggie-adverse children like the taste of the local produce at 'Tante Fauvette' – a traditional restaurant in Saint-Omer

Market gardeners selling their vegetables right on the water's edge… Have you ever experienced such a charming way to shop?

Saint-Omer's marshlands

Peaceful lakes in the village of Clairmarais in Northern France

The Northern France landscape is dotted with Flemish windmills like this one in Cassel, 25 minutes from Manoir-du-Bolgaro gite

The Kasteel Hof tavern in Cassel in well-known for its ambiance, traditional food and local beer

Beer is booming in Northern France and there are many craft beer microbreweries to visit all over the region

Tasting the local dish Carbonnade-Flamande (beer and beef stew) in an 'estaminet' (traditional inn) is an absolute must during your family weekend break

In 2018, Cassel was officially awarded prestigious 'Village préféré des Français' status ─ France's favourite village ─ based on a vote on French TV

Classic Flemish facades characterise the charming village of Cassel, only 15 km from your holiday gite in Morbecque

Nothing brings everyone together on a multigenerational holiday quite like a family walk in the forest

With a barbecue and no less than four terraces at your large holiday house in France, you can make the most of the opportunity to dine alfresco during your family get together
Large holiday cottage nr Calais, this Flemish manor sleeps 12
It used to be that you needed a big birthday or the like to justify booking a big weekend break with a group of friends or extended family, but now all that's out of the window (hoorah!), your rationale that you simply ache to be together and squeeze in as much joie-de-vivre as is humanly possible. If you'd agree that doing that for a couple of nights in France might make together-time all the more memorable, consider this magnificently characterful large holiday cottage near Calais for your next multi-family or multigenerational family get-together. Sleeping 12 and reachable within a nifty hour from Calais, the spacious family gite is a fabulous 16th century manor house, meeting everyone's expectations not just as the perfect venue, but as somewhere special to bank some new experiences too.
Deal includes
- 2 nights at Manoir du Bolgaro gite sleeping 12 people
- Baby equipment
- Bedding and table linen
- Kitchen basics (salt, pepper, oil, vinegar, sugar, tea, coffee, cleaning products etc.)
- Utilities (water, electricity and heating)
- SAFETY MEASURES in place, in light of Covid 19 :
- A « post Covid » case (including anti-bacterial gel, masks and disinfectant wipes) is at your disposal in your gite
You'll love
- The spacious gite for 12 people
- Its location in the countryside
- The very comfortable gite
- The vegetable garden
- Walks in the marshes of Saint-Omer 15 minutes away
There's a certain formula for making multigenerational family weekend breaks go with a bang: the perfect house + great visits + a lot of food! Find it all right here at Manoir du Bolgaro near Calais in Northern France.
5 bedrooms, 4 bathrooms and a huge, vaulted cellar lounge make this renovated Flemish manor - with unique features like arrow slits - the perfect base for a big group, complete with wifi, footie and games.
And there's much to see nearby. Make flour at the windmill, explore the forest or beaches, take out a 'bacove' boat on the St Omer marshlands, shop in Lille or discover why Cassel was 'France's favourite village'. The day out that engages everyone is seeing the WW1 sites, easy to do since you're only 40km from Ypres.
You'll need some crowd-pleasing food too, so eat out at a local atmospheric bistro, barbecue on the terraces, or use the huge double kitchen to prepare a French feast, with finds from the local markets, farms and even the owner's vegetable garden.
Meet Your Host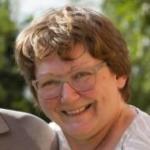 Francoise
Host, Le Manoir du Bolgaro
My husband Eric and I have always been passionate about historic properties, so it was no surprise that we fell in love with Manoir-du-Bolgaro, a 16th century Hispanic manor...
Read more
Cette offre n'est plus disponible
from
11171320 €
Enquire