A visit to Lille Christmas market in northern France is perfect to ring in the holidays, discover fabulous gifts for the whole family and enjoy a festive break.
Utterly enchanting Lille Christmas Market
The enticing aromas of mulled wine and chestnuts roasting over a brazier, pungent cheese tarts, spicy gingerbread and sweet, freshly cooked praline all add to the joyous atmosphere of the twinkling Christmas market at Place Rihour in the heart of Lille. From the last week in November to the end of December, soak up a little Christmas magic, as this enchanting Christmas Market puts on a sparkling programme including 90 chalets offering gifts and beautiful Christmas decorations, with a focus on artisan craftmanship. There are also pony rides for the kids which will definitely get them smiling, Friday night concerts under the shimmering lights, and much more - guaranteed to usher in the Christmas spirit. Sharing these special moments together, away from the pressures of daily life, creates memories to cherish for the whole family.   
Putting sparkle into your Christmas break
Wrap up warm and wander the frosty cobbled streets of old Lille to admire the colourful Flemish facades of the 17th-century merchants' houses, beautifully decorated stores and vibrant cafés and bars. Don't miss the chance to get a bird's eye view of Lille's giant Christmas tree and the twinkling lights of the city from the top of the Ferris wheel while you listen to the merry music in Grand Place. 
Beyond the dazzling Christmas displays, there's plenty to keep everyone happy in this uber cultural city, including world class museums and art venues. The Palais des Beaux Arts is a must-see, with the second biggest collection of fine arts outside of Paris. Housed in a grand palace, it's one of the largest museums in France. Exhibits range from antiquity to contemporary, including works by many of the greats, from Rubens, Goya and Monet to Van Gogh, Picasso and Chagall. 
Buzzing bars, cosy restaurants and a warm welcome await – Lille is famous for its friendly folk who love the chance to practice their English. Start the day with a freshly cooked croissant and steaming coffee or grab a gaufre fourrée (filled waffle) and a cup of chocolat chaud while you relax at a pavement café and watch the world go by. You're spoiled for choice when it comes to eating out; don't miss the chance to try a local dish like hearty carbonnade (beef stew made with ale). Au Barbue restaurant in a 16th century mansion has a fabulously Flemish menu and oodles of ambiance. End the day with an aperitif at Saint Sauveur, a former freight train station that's been reborn as an arts venue with a great bar/restaurant known as St So (evenings Weds-Sat).
A French foodie city trip is waiting for you only a 80-minute train ride from London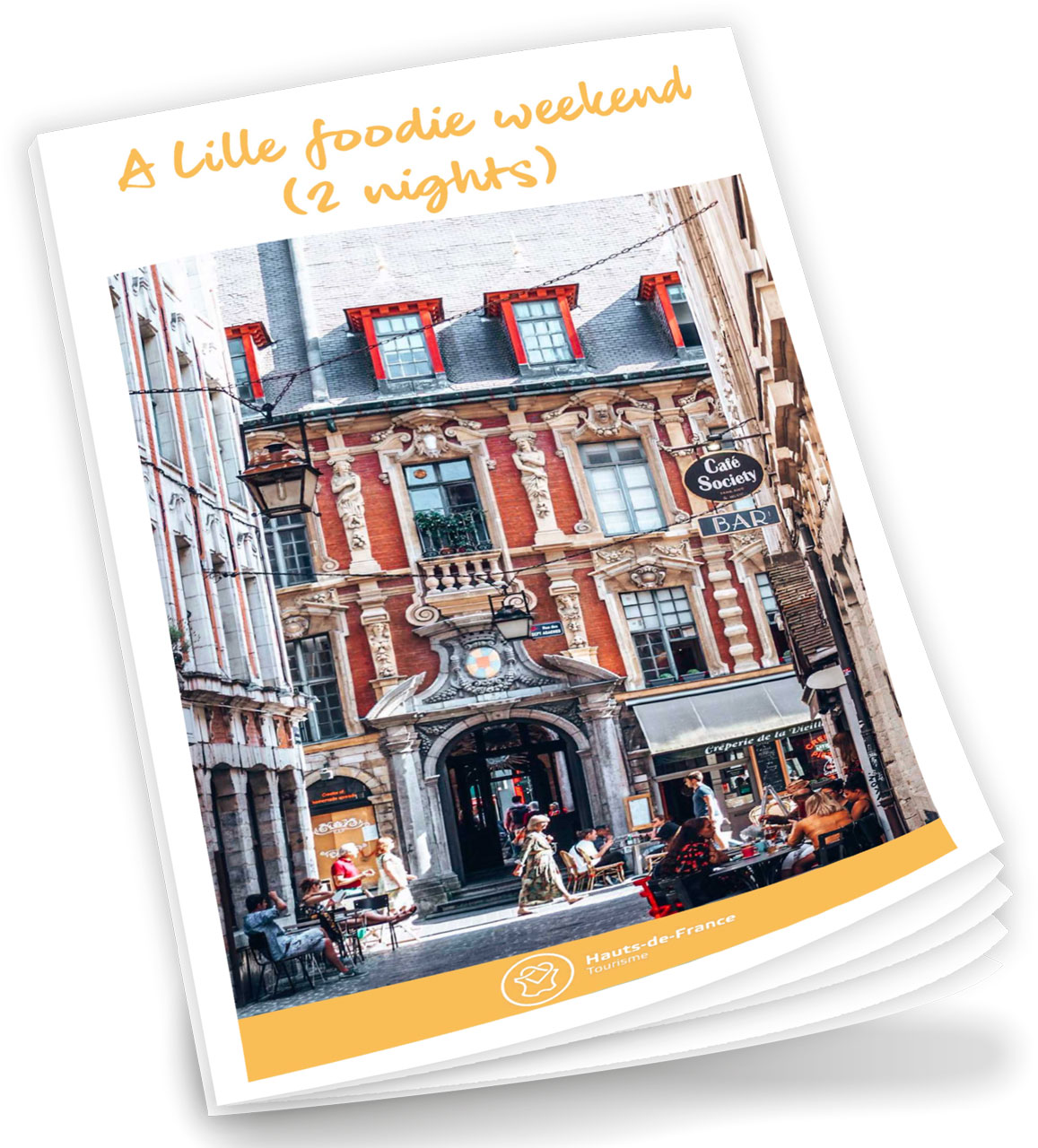 Some highlights of a stay in Lille:
- Feel the beat of old Lille: its cobbled stone streets and trendy boutiques 
- Sample the heart warming dishes of Northern France in an estaminet
- Indulge in a memorable meal at a Michelinstarred restaurant 
- Explore Lille in a more unusual way with a beer-themed treasure hunt
Lille Christmas Market Dates: 22nd November - 31st December 2023
From Monday to Thursday: 11 - 8pm
Friday and Saturday : 10 – 10pm
Sunday (december) : 10am - 8pm
December 24th: 11 - 6pm, closed on December 25th
For more information, get in touch with the Tourist Board Information of Lille
Palais Rihour,
F-59000 Lille
Tel: +33 (0)3 59 57 94 00

Other French Christmas Markets:
Your perfect French Christmas break in Lille: