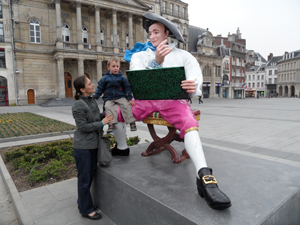 "
I know the Department of Aisne like the back of my hand! Every time I walk through Aisne I learn something new and have only one desire – to share it with others. I'll be delighted to answer your questions and help you make the most of the time you spend in our part of the world!
My insider tips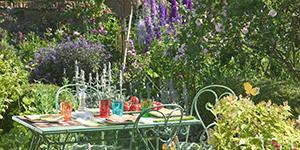 Meeting a painter in his garden
There's a superb garden well worth visiting very close to your accommodation: the painter's garden of the "Clos Joli" in Brécy. As soon as spring arrives, you'll be able to admire the bright colours of the daffodils and tulips which, in turn, will give way to hundreds of rose trees (there are more than 500!) and clematis. Françoise Radet, who owns the garden, will give you a warm welcome and talk to enthusiastically about this superb treasure-trove she created and which inspires her for her paintings.
Tip taken from :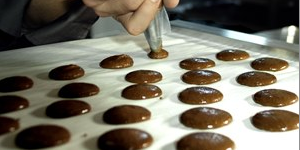 Exquisite chocolate in Soissons
There's a superb chocolate shop very close to Soissons Cathedral: "la chocolaterie Féron". The first thing you notice when you go into this attractive shop is the delicious smell of chocolate that reigns supreme here. I really love the creative flair of Jean-François who dedicates his artistic ability to chocolate. His creations are so magnificent that you'll feel a bit guilty destroying them to taste them… But believe me, once you've tried his chocolate you'll only have one thing on your mind: going back!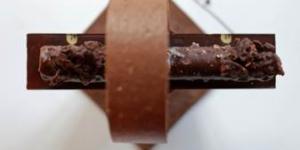 Couple
Romantic dinner at Château de Courcelles
Do you feel like a romantic dinner in an outstanding venue? My favourite restaurant: "Château de Courcelles", I'm sure you'll love it! I really like this place because the atmosphere is understated, the personnel are very helpful and make you feel special, treating you like royalty! As far as the food is concerned, well, it's excellent too: I adore the fish, the "langoustines poêlées au noix de macadamia" (pan-fried scampi with macadamia nuts) are delicious, the turbot served with raviloi is exquisite… and the desserts are delicate and melt in the mouth. If you're a chocolate lover, try 'choco Phil' – it's fantastic!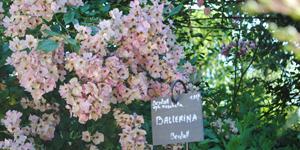 Couple
My personal paradise ...
Situated just 15 minutes away on the road to Brécy, don't miss out on my personal paradise, absolutely ideal for a romantic stroll.
"Le Clos Joli" is a painter's garden designed and planted by the owner, Françoise Radet. It's one of my favourites because it has an intimate feel about it. In fact, it's almost as if you were in your own garden. Françoise is incredibly enthusiastic about her garden and she loves nothing better than talking about her bulbs, telling amazing stories about the flowers and showing visitors little-known species. Her garden is a labour of love and you're sure of a warm welcome if you go see the results of her work! At this time of year, scores of rose trees and clematitis provide a genuine feast for the eyes.
Tip taken from :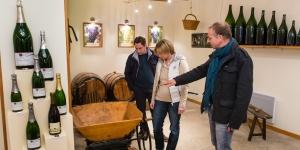 Couple
The Champagne Tourist Trail around Château-Thierry
I strongly recommend the Champagne Tourist Trail around Château-Thierry, stopping off at Barzy-Sur-Marne to pay a visit to the "Maison Lévêque-Dehan", a family of winegrowers for five generations. Mr Lévêque-Dehan will take great pleasure in showing you round the vineyard, adapting the visit to your wishes. Two fabulous features: discovering the different varieties of grape and his delightful little museum. What's more he's a genuinely warm and friendly gentleman. You're bound to enjoy this opportunity to learn and talk wine with a real expert. A truly unique experience.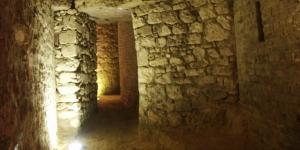 Couple
My favourite outings in Laon
First of all, put on comfy shoes to walk through the town of Laon and discover the outstanding heritage the mediaeval centre. History is written in the stones here. My favourite outings: The 360° panoramic view from the top of the cathedral and visiting the underground passage of the citadel are two stunning adventures awaiting you!
Family
A family picnic ??
First point on the agenda- stop at Coucy-le-Château to visit the château, amble around the arched cellars, play knights and dragons. Set off on the rampart walk surrounding the château and enable your children to experience a super surprise…
Afterwards, explore the magnificent Saint-Gobain National Forest, home to beeches and oaks for almost a thousand years! You'll discover "Les Roches de l'Ermitage" on the way. This fascinating rock formation stands majestic in the heart of the forest. The area surrounding the rocks is tailor-made for a family picnic, a game of hide-and-seek, playing football… You're guaranteed to have a great fun-packed afternoon on the land once owned by the lords of Coucy!
Tip taken from :
"
I arrived in the Department of Aisne 15 years ago and I fell in love with the diversity of its countryside straight away. Working at Aisne Tourisme means I get to see every part of the Department. I love the small areas off the beaten track where tourists rarely tread and go for a peaceful walk wherever I feel like it. My children and I are great fans of treasure hunts, geocaching…in other words new and amusing walks. And there are a lot of them!