La Croix du Vieux Pont Homair campsite - Treehouse - Berny Rivière

La Croix du Vieux Pont Homair campsite - Treehouse terrace - Berny Rivière

La Croix du Vieux Pont Homair campsite - Treehouse view - Berny Rivière

La Croix du Vieux Pont Homair campsite - Treehouse interior - Berny Rivière

La Croix du Vieux Pont Homair campsite - Staircase - Berny Rivière

La Croix du Vieux Pont Homair campsite - Stairs - Berny Rivière

La Croix du Vieux Pont Homair campsite - Outdoor pool - Berny Rivière

La Croix du Vieux Pont Homair campsite - Water park - Berny Rivière

La Croix du Vieux Pont Homair campsite - Sandy beach - Berny Rivière

La Croix du Vieux Pont Homair campsite - Water park - Berny Rivière

La Croix du Vieux Pont Homair campsite - Covered pool - Berny Rivière

La Croix du Vieux Pont Homair campsite - Paddling pool - Berny Rivière

La Croix du Vieux Pont Homair campsite - Swimming pool - Berny Rivière

La Croix du Vieux Pont Homair campsite - Natural settings - Berny Rivière

La Croix du Vieux Pont Homair campsite - Canoeing - Berny Rivière

La Croix du Vieux Pont Homair campsite - Mini golf - Berny Rivière

La Croix du Vieux Pont Homair campsite - Playground - Berny Rivière

La Croix du Vieux Pont Homair campsite - Games room - Berny Rivière

La Croix du Vieux Pont Homair campsite - Bowling alley - Berny Rivière

La Croix du Vieux Pont Homair campsite - Kids games - Berny Rivière

La Croix du Vieux Pont Homair campsite - Table tennis - Berny Rivière

La Croix du Vieux Pont Homair campsite - Restaurant - Berny Rivière

La Croix du Vieux Pont Homair campsite - Laser tag - Berny Rivière

La Croix du Vieux Pont Homair campsite - Wellness & Beauty - Berny Rivière

La Croix du Vieux Pont Homair campsite - Climbing - Berny Rivière

La Croix du Vieux Pont Homair campsite - Pedal boats - Berny Rivière

La Croix du Vieux Pont Homair campsite - Tennis courts - Berny Rivière

La Croix du Vieux Pont Homair campsite - Sports hall - Berny Rivière

La Croix du Vieux Pont Homair campsite - Archery - Berny Rivière

La Croix du Vieux Pont Homair campsite - Bike hire - Berny Rivière

La Croix du Vieux Pont Homair campsite - Poney club nearby - Berny Rivière

La Croix du Vieux Pont Homair campsite - 50% off green fees - Berny Rivière

La Croix du Vieux Pont Homair campsite - Pierrefonds castle - Berny Rivière

La Croix du Vieux Pont Homair campsite - Paris coach trips - Berny Rivière
5* French Campsite Fun Combined with Disneyland and Paris
Let the kids enjoy the out of the ordinary accommodation in a tree house sleeping up to 6 guests and lots to do for families at this Homair 5 star campsite la Croix du Vieux Pont deep in the peaceful Aisne valley in Northern France – including a HUGE heated waterpark and a lakeside beach!
Deal includes
- 3 nights in a 2 bedroom tree house for 4/6 guests
- Terrace or balcony
- Small fridge
- Shower room with sink
- Access to all the campsite amenities
You'll love
- the accomodation in a tree house
- the heated waterpark and the lakeside beach
- the access to all campsite amenities
- Disneyland Paris and the French capital not far away
Create the perfect family holiday blend of fun activities, themepark thrills and French culture by booking a week in a gite for four on a fantastic campsite nestled among sleepy villages in a green setting yet within just 90 minutes of both Disneyland Paris and the French capital.
With its indoor and outdoor swimming pools and slides, canoeing, bike hire, pedal boats, tennis, mini-golf, laser labyrinth, bowling alley and whole host of other amenities, Camping la Croix du Vieux Pont offers non-stop fun for all the family. Restaurants, bars and even a beauty therapy centre add to its charms.
But though it's tempting to stay put, regular coaches from the park mean the child-friendly delights of both Paris and Disneyland are within an easy, stress-free journey, whether you want to climb the Eiffel Tower or scurry across a gigantic kitchen in the Ratatouille: A Recipe for Adventure 4D experience.
Meet Your Host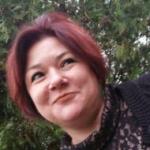 Gwenola
Host, Camping La Croix du Vieux Pont
We offer our guests a green and peaceful environment with a huge choice of services and activities for all ages. Our gites are totally equipped and are the perfect way to...
Read more
Cette offre n'est plus disponible
from
330390 €
Enquire