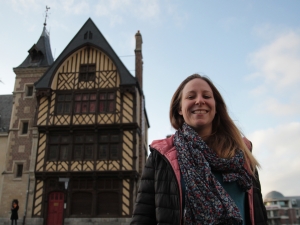 "
I know Amiens inside out and look forward to showing you some of its hidden delights!
My insider tips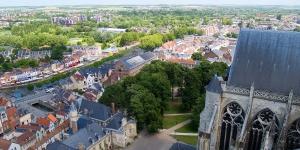 Couple
Outstanding views from Amiens Cathedral
I adore the solemn atmosphere of this majestic Gothic building with its simple, spare style. I'm fascinated by its history and can never get over how quickly it was built. If you're feeling energetic then you really must make your way up to the top of the north tower. A truly stunning panoramic view of the city awaits you.
Tip taken from :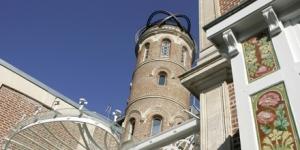 Couple
An amazing voyage of discovery awaits you in Jules Verne's House!
It really is worthwhile coming to visit the house of the legendary writer Jules Verne. This luxurious 19th century town house was home to the author and his wife Honorine. Amiens was a source of a inspiration for the author and thanks to the writer's house you'll be able to relive the amazing adventures of Jules Verne's heroes.
My favourite anecdote? Nellie Bly's visit to Amiens! Don't hesitate to talk to your guide about this American journalist. He/she will tell you all about his/her adventures…
 
Tip taken from :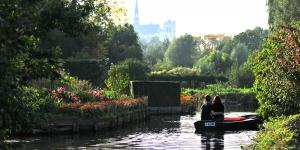 Couple
Get back to nature in the city by visiting Amiens' unique "Hortillonnages" (floating gardens)!
Once you're comfortable in a small traditional boat, we'll set off to discover this green jungle. You'll find the quietly lapping water just so relaxing and the peaceful environment is just so special. Vegetable gardens, with or without flower: these small havens of peace are an unusual feature of a city! They look great and smell so good! A real treat for the senses!
"
Amiens is MY city! I feel very attached to its small streets, cathedral and the soothing poetic atmosphere of "Les Hortillonnages", Amiens' floating vegetable gardens. I really love meeting up with my friends in the "Ad'Hoc Café" in Saint Leu, the perfect place to have a chat and put the world to rights. If I had to choose my favourite place in the city then it would be the "hôtel Bouctot-Vagniez", a throwback to the Golden Twenties. As day gives way to night, a romantic atmosphere descends on this superb town house with its panelling, large lights and marble fireplaces ...