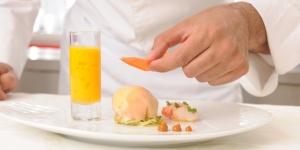 Michelin starred dining anyone?
I highly recommend L'Auberge à la bonne idée restaurant in Saint Jean aux Bois, which is only about a 10 minute drive from your accommodation.
It's a gourmet restaurant, awarded one Michelin Star in 2011, which chef Yves Gustiani has held onto ever since. The setting is magical with a gorgeous garden, an open fire in the colder weather.... not to mention the actual building a gorgeous all covered in ivy. The village of Saint Jean aux Bois is charming a is worth a stroll, even if it's just to see the 800 year old oak tree! We are after all in the middle of a 14,000 hectare forest!!!
Conseil extrait de:
Par : Fanny FRANCOIS