If 'busy busy busy' sounds all too familiar, a rare weekend break for two most definitely calls for somewhere special, are we right? If that somewhere special might be the eternally romantic city of Paris but you don't fancy staying in the capital itself, have a peek at the stunning town of Compiègne on the fringes, only 39 minutes from Paris by direct train, or just over 2 hours' drive from Calais. One particular hotel in France's Compiègne, the 'T'Aim' hotel, certainly stands out for romantic breaks, not just because it translates as 'Love you' (how appropriate!) but also because of the huge suite that awaits you (complete with balcony and panoramic view over river and town - just wait till you see it at night!), the complimentary champagne in your room, the luxury pool, gym and steam room, and the added benefit of the T'Aim hotel's fabulous on site restaurant if you're tempted to eat in.
Cette offre n'est plus disponible
from
231269 €
Deal includes
- 1 night for 2 people in a suite at 'T'Aim Hôtel' with balcony and view over the river Oise
- Buffet breakfast
- Use of the heated pool and steam room (towels and robes provided)
- A half bottle of champagne in your room
Enquire
Meet Your Host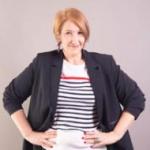 So much more than just a room for the night, the T'Aim hotel encapsulates all the best things in life, with our guests feeling completely at home.
Read more