We don't know about you but when it comes to weekends away, we don't always want to lounge about doing next to nothing; sometimes we want a romantic weekend break that crams in as much as possible ‒ life's unpredictable, and every moment counts, right? Well, if that's you, and you like the sound of sneaking in a heavy dose of French-style retail therapy too, why not make the short and easy Channel crossing to Northern France to indulge in a Calais 3-dimensional shopping experience? There's (1) a whole host of niche and independent boutiques in the town centre (2) a classic French market or two (3) and a humongous French shopping mall for bottle bargains and a whole lot more besides. Even better, your Calais accommodation (with your very own sauna ‒ and complimentary champers too!) ‒ the 'Cercle de Malines'‒ is a luxury yet inexpensive B&B in the old lacemaking quarter, with a lovely owner who'll share her local knowledge to help you make the most of your one-night break in Calais.
Cette offre n'est plus disponible
from
120140 €
Deal includes
- One night for 2 people in the 'Guipure' room. It has its own private bathroom, with spa bath and sauna
- Breakfast for 2 ‒ with fresh, quality ingredients
- A complimentary half bottle of champagne to enjoy either in your room or in the lounge
- Beds are made up ready for your arrival. Bathroom towels are provided
Enquire
Meet Your Host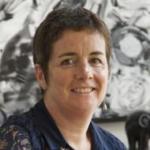 Stephanie
Host, Le Cercle de Malines
I'm both Calais born and bred and from a long line of lacemakers so it's fitting that I've ended up running my luxury B&B in the old lacemaking quarter of Calais! I'm...
Read more