Your Parc-Astérix hotel the Quais-de-Lutèce sits on the banks of the Sequana river, a reconstruction of the Seine

Welcome to Quais-de-Lutèce, the 4* Parc-Astérix hotel near Paris in Northern France

The riverside walkway at your Parc-Astérix Hotel

Your Parc-Astérix hotel sits right at the water's edge

Spending the weekend at this Parc-Astérix hotel in Northern France is a little like being on a film-set!

Rooms at Quais-de-Lutèce ‒ your Parc-Astérix hotel ‒ have a warm, woody and welcoming feel…

… and are extremely comfortable too!

Kids will love the bunkbeds in your family room at Quais-de-Lutèce

The bar area at Quais-de-Lutèce, your Parc-Astérix hotel

The atmospheric décor at Quais-de-Lutèce makes you feel like you're going back in time

The restaurant décor recalls the ambiance of ancient Gaul at Quais-de-Lutèce, your Parc-Astérix hotel

A day spent at Parc-Astérix theme park in Northern France is guaranteed fun for all the family

Guess what? Astérix and Obélix will be joining you at breakfast time at Quais-de-Lutèce, your Parc-Astérix hotel

Astérix and Obélix look forward to welcoming you to Parc-Astérix theme park

From thrillseekers to those who like their rides a little gentler, there's something for everyone at Parc-Astérix theme park in Northern France

Enjoy a fun-filled family day out at Parc-Astérix theme park near Paris in Northern France

Enjoy a fun-filled family day out at Parc-Astérix theme park near Paris in Northern France

From the truly young to the young at heart, it's smiles all round at Parc-Astérix theme park near Paris in Northern France

Endless selfie opportunities at Parc-Astérix near Paris in Northern France!

Thrill seekers will be in their element at Parc-Astérix theme park near Paris in Northern France

Parc-Astérix theme park in Northern France is a brilliant day out for the whole family

Château de Chantilly, one of Northern France's most iconic sights, is only a 25-minute drive away

With its stunning gardens and resident animals, 'Potager des Princes' in Chantilly is another great family day out
Beat the queues at a 4* Parc-Astérix hotel with family rooms
Here in Northern France, we reckon that all the best things in life start with F (Freedom, Family, France, Fun, Food, we could go on…) and we also figure that the best way to combine all of the above is on a day out at a theme park. Try the magical experience that is PARC ASTERIX ‒ named after France's favourite cartoon warrior who bravely and comically takes on the Roman Empire ‒ somewhere you can easily turn a day out into a complete family weekend break by staying at the 4* Parc-Astérix hotel the QUAIS DE LUTECE, right on site and just half an hour outside Paris.
Deal includes
- 1 night at Parc Asterix's on-site hotel the Quais-de-Lutèce in a family room (2 adults + 2 children)
- Buffet breakfast for 4 people (2 adults + 2 children)
- Entrance to Parc-Astérix theme park for 4 people (2 adults and 2 children aged 11 or under)
- Parc-Astérix theme park opens to hotel residents 30 minutes earlier than gates open to the public
You'll love
- VIP access to Parc Asterix 30 minutes before it opens
- The visit of Asterix and Obelix for breakfast
- The stunning setting
- Many activities in summer
If you're packing bags, organising kids and driving to a theme park all before it opens, there's every chance you'll be worn out before you even arrive! Instead, opt for staying the night at a Parc-Astérix hotel (family meal, decent sleep, big breakfast) so you can make the most of the day. You'll need some stamina with 40 rides (log flume, speed train, rollercoasters and rip-roaring rapids) and as hotel guests, you can also access the park a full 30 minutes before gates open.
The hotel's designed in the spirit of ancient Gaul, so you won't be surprised when Astérix shows up at breakfast! Family rooms ‒ all with bunks, queen-size bed, walk-in shower, air con and wifi ‒ strike that clever balance between a cosy and woody décor and 4* mod-cons.
And do explore Northern France during your family weekend break. Chantilly is close by, home to 'Potager des Princes' park where kids will be amused by performing animals. More low key than Parc-Astérix of course, but still *Fantastique!*
Meet Your Host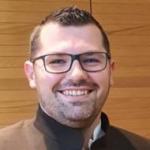 Cyril
Host, Parc-Astérix hotel
At the heart of the forest, enjoy warm and welcoming Gaulish hospitality at Parc-Asterix's on-site hotel, the 'Cité Suspendue'
Read more
Cette offre n'est plus disponible
from
309363 €
Enquire