'La Cité Suspendue' (hanging city!) is the on-site hotel at Parc-Astérix theme park in Northern France

'La Cité Suspendue' (hanging city!) is the on-site hotel at Parc-Astérix theme park in Northern France

'La Cité Suspendue' (hanging city!) is the on-site hotel at Parc-Astérix theme park in Northern France

The calming and earthy wooden décor of the bedrooms helps you build up your strength for a day of thrills!

Enjoy breakfast inside ‒ or outside on the terrace

Make the most of the generous breakfast to build you up for the day ahead!

'La Cité Suspendue' (hanging city!) is the on-site hotel at Parc-Astérix theme park in Northern France

Enjoy breakfast inside ‒ or outside on the terrace

The calming and earthy wooden décor of bedrooms helps you build up your strength for a day of thrills!

Your bathroom has a large, luxury walk-in shower

Astérix and his best-friend Obélix join you at breakfast time!

Astérix and his best-friend Obélix join you at breakfast time!

'La Cité Suspendue' (hanging city!) is the on-site hotel at Parc-Astérix theme park in Northern France

Parc-Astérix theme park in Northern France is a brilliant day out for all the family

Parc-Astérix theme park in Northern France is a brilliant day out for all the family

Parc-Astérix theme park in Northern France is a brilliant day out for all the family

Parc-Astérix theme park in Northern France is a brilliant day out for all the family

Selfie stops are a must at Parc-Astérix theme park in Northern France!

It's smiles and giggles all round at Parc-Astérix theme park in Northern France

Selfie stops are a must at Parc-Astérix theme park in Northern France!

It's smiles and giggles all round at Parc-Astérix theme park in Northern France

It's smiles and giggles all round at Parc-Astérix theme park in Northern France

And, of course, a quick ice-cream stop!

Enjoy a family walk in Northern France's Ermenonville Forest

Enjoy a family walk in Northern France's Ermenonville Forest

With its stunning gardens and resident animals, 'Potager des Princes' in Chantilly is a great family day out

With its stunning gardens and resident animals, 'Potager des Princes' in Northern France's Chantilly is a great family day out

There's rabbit racing at 'Potager des Princes' in Chantilly!

With its stunning gardens and resident animals, 'Potager des Princes' in Northern France's Chantilly is a great family day out

Now here's something original… 'Potager des Princes' in Chantilly hosts chicken concerts!

A stroll in the grounds of Château de Chantilly in Northern France
Forest family hotel in Asterix theme parc near Paris
Did you know that there's a place like a forgotten city at the heart of a dense forest, only 30 minutes from Paris or just over 2 hours from Calais? No? Well, it's called the 'Cité Suspendue' (hanging city!) and it's the Parc-Astérix hotel on-site at the Northern France theme park! With its characterful wooden buildings on stilts, its restaurant, and its naturally-toned and calming family rooms (with kids' bunks, luxury walk-in shower and great balcony views), it's the perfect place to ensure your family weekend break includes a good night's sleep before all the thrills and energy of the theme park.
Deal includes
- 1 night at the 'Cité Suspendue' hotel in a family room (2 adults and 2 children)
- Buffet breakfast for 4 people (2 adults and 2 children)
- Entrance to Parc-Astérix theme park for 4 people (2 adults and 2 children)
- Parc-Astérix theme park opens to hotel residents 30 minutes earlier than gates open to the public
You'll love
- VIP access to Parc Asterix 30 minutes before it opens
- The visit of Asterix and Obelix for breakfast
- The separate area in the room (parents/children)
- The varied breakfast buffet
First off, there's a great restaurant at your Parc Astérix hotel and it's here at breakfast that the kids will have their first surprise of the day when Astérix himself shows up! But don't hang around too long; the theme park opens to hotel guests 30 minutes before it does to everyone else!
So, what can you expect at Parc-Astérix, the fun-filled theme park named after France's favourite comic book character? Well, there are 40 rides and 5 shows including rapids, rollercoaster, swaying roman galley and legendary high-speed plunge. Better still, Parc Astérix is open till late in the summer, so stick around to eat at the 'Gaulois Banquet' and see the incredible night show.
And you won't regret allowing some time to explore this part of Northern France. For a family adventure at the heart of nature, there's Ermenonville forest, or you could head to 'Potager des Princes' gardens in nearby Chantilly where rabbit races and chicken choruses do another great job of entertaining the kids!
Meet Your Host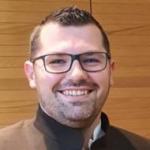 Cyril
Host, Parc-Astérix hotel
At the heart of the forest, enjoy warm and welcoming Gaulish hospitality at Parc-Asterix's on-site hotel, the 'Cité Suspendue'
Read more
Cette offre n'est plus disponible
from
174202 €
Enquire