Were you a child the first time you set foot in France? Fresh off the ferry, were you wide-eyed that despite only being 26 miles from home turf, life was SO different there: the language, the shops, the bread, the everything? Well, why not rewind in your mind and repeat the magic all over again in Northern France with your own children or grandchildren? The place to learn about French culture is not in a classroom, a textbook or an app after all, but in situ in France, and there's no easier place to do that than in Calais on a family weekend break, just 35 minutes over the water.
Cette offre n'est plus disponible
from
146170 €
Deal includes
- 1 night in the Chantilly suite accommodating 2 adults and 2 children in interconnecting rooms. One room contains a double bed and the other contains twin beds. The suite also has its own bathroom with bath, shower, toilet and 2 sinks.
- Breakfast, with fresh, quality ingredients
- Beds are made up ready for your arrival. Bathroom towels are provided
Enquire
Meet Your Host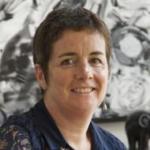 Stephanie
Host, Le Cercle de Malines
I'm both Calais born and bred and from a long line of lacemakers so it's fitting that I've ended up running my luxury B&B in the old lacemaking quarter of Calais! I'm...
Read more