Tiara Mont Royal Chantilly - Junior suite room

Tiara Château Hotel Mont Royal Chantilly fireplace

Tiara Château Hotel Mont Royal Chantilly by night

Tiara Château Hotel Mont Royal Chantilly pool

Tiara Mont Royal Chantilly - Spa

Tiara Mont Royal Chantilly - Room service

Tiara Mont Royal Chantilly - Face & Body treatments

Tiara Mont Royal Chantilly - Morning delight

Tiara Mont Royal Chantilly - Terrace breakfast

Tiara Mont Royal Chantilly - By night

Tiara Mont Royal Chantilly - Buffet breakfast

Tiara Mont Royal Chantilly - Tennis court

Tiara Mont Royal Chantilly - Bathroom

Tiara Mont Royal Chantilly - Reception

Tiara Mont Royal Chantilly - French cuisine

Tiara Mont Royal Chantilly - Sauna

Tiara Mont Royal Chantilly - Breakfast

Tiara Mont Royal Chantilly - Staircase

Tiara Mont Royal Chantilly - Superior double room

Tiara Mont Royal - Chantilly

Tiara Mont Royal Chantilly - Gourmet plate

Chantilly castle - Prince Conde Museum

The splendour of its interiors makes Château de Chantilly an essential place to visit on the outskirts of Paris

Chantilly castle - Library Conde Museum

Chantilly castle - Conde Museum - Painting gallery

See Raphaël's oil masterpiece 'The Three Graces' during your visit to the Domaine de Chantilly estate

Chantilly - The Horse Capital of the World

Chantilly-_-Course-à-l'Hippodrome

Chantilly Horses show

Chantilly Horse Museum

For a romantic photo opportunity at Château de Chantilly, head to the 'Île d'Amour' (island of love) in the grounds

Chantilly castle park - Le Hameau

Tiara Château Hotel Chantilly cream

Chantilly wine cellar

Lose yourselves in nature on a romantic walk at the heart of Chantilly forest

Enjoy a wander around the picturesque cobbled streets of medieval Senlis nearby

Senlis market - Tuesday and Friday morning

Senlis medieval town centre

Senlis cathedral
Culture and luxury, a fairy tale chateau hotel in Chantilly
Just north of Paris, Chantilly is the perfect destination for a romantic spa weekend break. This fascinating town is centred on the breathtaking Château de Chantilly with its gardens by André Le Nôtre of Versailles fame and its Musée Condé art gallery, home to France's second-largest collection of antique paintings after the Louvre Museum. Live like a royal at the 5 star luxury château-hôtel Mont Royal nestled in the forest just outside town, where you can sample the original and best Chantilly cream.
Deal includes
- VIP welcome with fresh juices and cakes
- 1 night in a superior double room with ensuite bathroom and castle or forest view
- Free upgrade when available
- Afternoon tea including French cakes and pastries and a tasting of world famous Chantilly Cream
- Hearty buffet breakfasts including cured meat, cheese and eggs
- Access to the wellness area for 45 mn (heated indoor pool, whirlpool and sauna, with bathrobes and towels included), by reservation. Access limited to one per stay, and with limitation of the number of people
- Unlimited access to the fitness area
- SAFETY MEASURES in place, in light of Covid 19 :
- The hotel is thoroughly disinfected and health regulations are respected
- Breakfast, lunch and dinner should be booked in advance
- Health standards are respected for access to the spa
You'll love
- the château-hotel and its surroundings
- the hearty buffet breakfast
- the spa and indoor pool
- visits all around the hotel (Chantilly, Pierrefonds, Compiègne...)
One of the best things about chic Chantilly is that it's a bit like a mini Paris, not least for the elegant boutiques, Michelin starred restaurant and Château-de-Chantilly, so much more than a chateau with its Versailles-like gardens, a Louvre-rivalling art gallery, and the famously palatial stables.
If you're after somewhere to stay with equal majesty, you've found it at 5* Tiara Château-Hotel Mont Royal, a little outside town. Perched on a hill nestling in the forest, it's a beautiful Northern France fairytale chateau, where classic French décor meets contemporary style.
With a sublime spa, luxury indoor pool and afternoon tea with Chantilly cream, you'll see why it's the ultimate French chateau holiday for romantic weekend breaks. In the evening, indulge in the hotel's chandeliered gastro-restaurant, or opt for room service if you can't bear to peel off that robe. With jet shower, huge mirrors, marble sink and master parfumier toiletries ‒ maybe staying in is the new going out!
Meet Your Host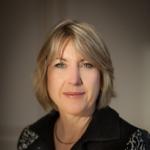 Corine
Having worked at the Château Hotel Mont Royal for over ten years I am still blown away every day by this unique destination. So close to Paris and yet miles away, surrounded by the Chantilly Forest.
I look forward to welcoming you to magnificent Chantilly and your fairy tale chateau hotel the Tiara Mont Royal !
Read more
Cette offre n'est plus disponible
from
278330 €
Enquire