Food and love go hand in hand in France and certainly no romantic weekend break's complete without candlelit dinner for two. But have you ever considered how a cooking lesson could add a memorable dimension too, spending time together and seeing French savoir-faire up close? With this, plus its wraparound nature and tangible WW1 history, the luxury Villa du Chatelet in Northern France is the all-round perfect recipe.
Cette offre n'est plus disponible
from
192230 €
Deal includes
- 1 night for 2 people at Villa du Châtelet
- Breakfast
- Dinner (Menu includes aperitif, starter, main course, cheese, dessert and different wines for different courses)
- Opportunity to participate in the preparation of dinner (cooking lesson)
- Tourist tax
- SAFETY MEASURES in place, in light of Covid 19 :
- Physical distancing is respected at the « table d'hôtes »
- Anti-bacterial gel is available
- Bedrooms and linen will be cleaned to the highest hygiene standards.
- Breakfast is served at the table (no buffet)
- Picnic formulas and on-the-go dinners are facilitated (microwave available outside)
Enquire
Meet Your Host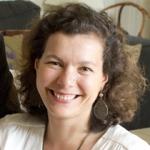 Alix
Host, Villa du Châtelet
We look forward to welcoming you to Villa du Châtelet where you will be made to feel completely at home at the heart of our family.
Read more