My insider tips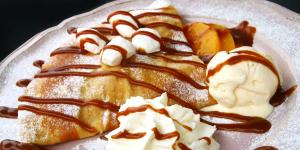 Eat a crepe after walking around the Commelles ponds, south of Chantilly
This place is out of time. Even the wifi hasn't been able to make its way through yet. The small château de la Reine Blanche (private) overlooks the pond, right by the crêperie. Dogs and kids are welcome to walk around on the pedestrian paths. It's a place well known for fishing and nature exploring as you always come accross ducks, water hens and swans. The creperie L'Etang d'Art (closed in winter) offers a wide variety of crepes and ice creams. The local beer « Bière St Rieul » is also noticed on the menu. Music bands are performing on Friday nights.
Tip taken from :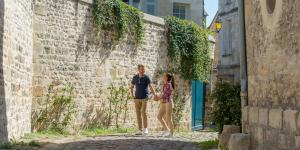 Visit Senlis village
Senlis is a town of the Oise department, located 30 minutes from Paris and 2hrs 15mins from Calais. It is nestled in the heart of one of the largest forests of the north of France and provides the ideal destination for couples seeking to escape for a weekend combining nature and romance!

Streets with cobblestones, walls covered with ivy, private mansions, built one beside the other, quiet outside seating areas adorned with flowers, elegant boutiques with front windows from another era…

Roaming through the streets of Senlis is like leafing through a history book :-) After being part of Gaul and, subsequently, the Roman Empire, Senlis is the town where the Capetian dynasty established itself. It was never destroyed and is therefore layered with the remnants of each era. Its ancient walls weave among the Renaissance houses, encircle the cathedral and lead you to the different museums of the town, which can be found right next to the cathedral!

Try the restaurant Le scaramouche with a view of the Senlis Cathedral.
Tip taken from :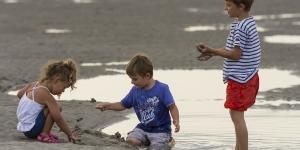 Family
Animals hidden in the sand
Cockles, small crabs, sand worms… I love the little heads of children as they dig in the sand of the Bay and discover all the little animals hiding there. It's very concrete, they touch with the tips of their fingers and so they remember. I think it's one of the best gifts you can give them: bring them to the heart of the Bay (with a guide, for greater safety), where the fauna is so rich, and allow them to discover with their own hands, to taste plants, to fill their lungs with iode-scented air, to see far in the distance, far - much farther than we can generally see. All five senses are mobilised and they'll never forget it!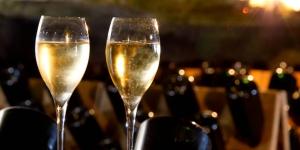 Stock up in the Champagne region
If you are stopping over close to Champagne on the way to or from your ski trip, its a great idea to stopover a bit longer and fill up the boot with some bubbles. You can head into the larger towns like Reims or Epernay where yu will find the bigger Champagne houses, or why not hunt out a few bargains from the lesser known, but equally delicious, smaller houses?  "Maison Lévêque-Dehan", a family of winegrowers for five generations. Mr Lévêque-Dehan will take great pleasure in showing you round the vineyard, adapting the visit to your wishes. Two fabulous features: discovering the different varieties of grape and his delightful little museum. What's more he's a genuinely warm and friendly gentleman.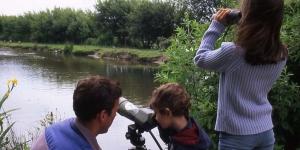 Hiding in the Le Marquenterre wooden observation points
The Le Marquenterre Bird Reserve is a great place to take the kids for a day out. For a start, they can run around in safety as there's a lot of room:-) Running through the pine needles, the sand, on the grass, under the trees… What my daughter likes the most is being able to get so close to the birds: you can see them really clearly on the water and it makes a really big impression on small children as some birds are just as big as them! And, what's more, there are observation points: wooden observation points where you can't be seen enable you to look at the birds from very close up without them realising you're there (and consequently not disturb them). And, of course, hiding just adds to the fun for the little ones!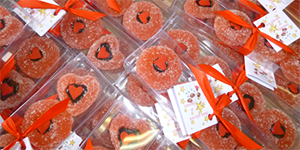 Poppy biscuits!
I love the "Biscuiterie du Coquelicot" in Albert (run by Philippe FERET). It's great for an afternoon snack or to treat somebody before going home. There are many specialities made with poppies (the flower that symbolises the First World War): Neapolitan wafers, syrup, sweets… My favourite goodie in this shop is undoubtedly "Les Sablés aux Pétales de Coquelicot" (Poppy petal shortbread): incredibly tasty! You can also stock up on the local specialities such as "sirop de bleuet" (sunflower syrup), chicory-flavoured Neapolitan wafers, products based on sea buckthorn from the Bay of Somme…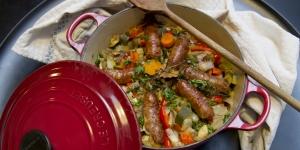 Visit the factory where the Le Creuset casserole dishes are made
Did you know that the famous casserole dishes were made just next to Saint-Quentin? In Fresnoy-le-Grand!
There's even a factory shop where you can buy a product that will be a permanent reminder of your holiday.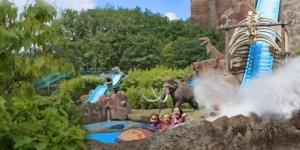 Parc Saint Paul
The perfect family day out in France can be found at Parc Saint Paul amusement park. With great rides and amusement for all ages (even the very small), this is a great option for families. Better still, unlike other amusement parks, here there are large picnic areas and a supermarket where you can grab what you need for an inexpensive French lunch. The entry fees are really reasonable and you will definatly get your monies worth. A great place to pass a day with kids.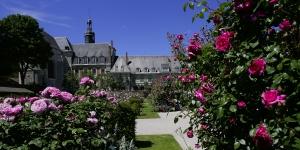 Stopover and visit the Jardin de Valloires
Stop off on route at the Jardins de Valloires which is close to the A16, just an hour from Calais. The stunning gardens are well worth stopping for, with their rosary which housed the Rose of Picardy (created by David Austin after the romantic war time ballad The Roses are Blooming in Picardy). There is also a huge range of decorative plants, flower filled avenues with stunning views, orchards etc etc. The restaurant is a must, with the chef creating a new menu every days based on whats available in the gardens!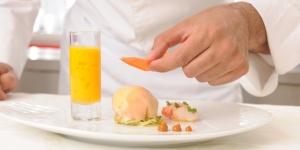 Michelin starred dining anyone?
I highly recommend L'Auberge à la bonne idée restaurant in Saint Jean aux Bois, which is only about a 10 minute drive from your accommodation.
It's a gourmet restaurant, awarded one Michelin Star in 2011, which chef Yves Gustiani has held onto ever since. The setting is magical with a gorgeous garden, an open fire in the colder weather.... not to mention the actual building a gorgeous all covered in ivy. The village of Saint Jean aux Bois is charming a is worth a stroll, even if it's just to see the 800 year old oak tree! We are after all in the middle of a 14,000 hectare forest!!!
"
Born and raised in Hauts-de-France, I can recommend a number of things to do and places to go to. Having worked in the UK in Brighton & Hove for 7 years I have some knowledge about what is relevant to the UK audience and am keen to showcase what my region has best on offer for my British friends!